A Christian teenager has been honoured with the Diana Award for going above and beyond in their daily life to create and sustain positive change.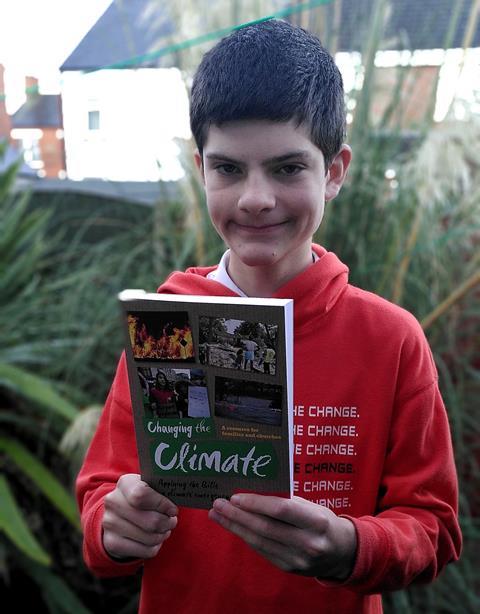 Jamie Hawker, aged 15, who attends church in Long Eaton, has been recognised with the highest accolade a young person can achieve for social action or humanitarian efforts.

Established in memory of Diana, Princess of Wales, the award is given out by the charity of the same name and has the support of both her sons, the Dukes of Cambridge and Sussex.

Jamie was nominated for his environmental activities by Lynne Norman, who is children, youth and family development officer for the Methodist Church.

Jamie told Premier Christian News: "I'm very grateful to receive this award. I'm glad my work on climate change has been acknowledged. I hope I will have inspired other people to take action on climate change, because we all need to take action. There is no vaccine for climate change."

Jamie is a 'green agent of change' within the Methodist Church. In October 2019, he told Premier his passion to fight climate change inspired him to urge churches and organisations to do flight-free missions trips.

The then 12-year-old wrote to the Global Connections Short-Term Mission Forum to request short-term mission opportunities which do not involve flying. He received positive replies from a number of mission agencies, and his letter led to a Global Connections conference on climate issues being held.

During the UK's first lockdown in 2020, Jamie cowrote a book with his parents entitled Changing the Climate: Applying the Bible in a climate emergency, to encourage people to take action on climate justice.