Award-winning artist Eminem has praised Jesus in his new song, sparking a social-media discussion about his personal faith.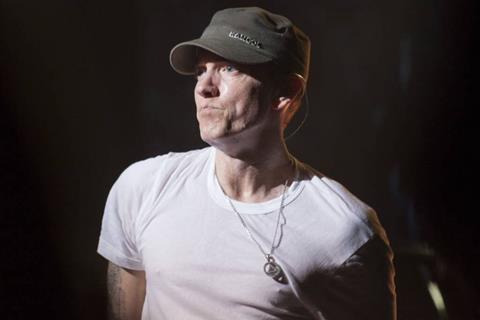 The new song 'Use this gospel' hears him praising Jesus, touting scripture and denouncing Satan. The single, made in collaboration with Christian rapper Ye (Kanye West), is a new track on DJ Khaled's new album God Did.
The original song was included on Ye's 2019 album Jesus is King.
Eminem raps about his relationship with God, saying: "I'm holding on but I don't know if I can take it much longer; today's the day that I put all of my trust and faith in you, Father."
He also says: "So my saviour, I call on; to rescue me from these depths of despair; so these demons better step like a stair; because he is my shepherd; I'm armed with Jesus, my weapon is prayer."
Many were surprised to hear Eminem talking about having a Christian faith.
Hip-hop artist Derek Minor tweeted: "Kanye and Eminem making Christian raps on a DJ Khaled album is not something I would have ever seen coming but I'm here for it. It's a blessing to see positivity. Especially in these times."
The song also caught the attention of faith-based writer DeWayne Hamby, who noted at Patheos that Eminem, a gritty artist "might seem like an unlikely person to sing the praises of Jesus Christ" but that the rapper previously referenced faith in a 1996 song. The headline asked: "Is Eminem a Christian?"