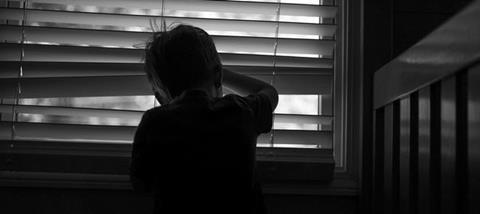 Having been a young carer as a teenager, I can relate in some ways to how these young people feel, but I can't imagine what they are going through at this scary time. They are stuck at home and so am I – and while support workers like me will be stepping up one-to-one support over the phone as much as we can, making sure they've got food in the cupboards and enough medical supplies, as a church, we can all get involved in helping.
The first thing is to be aware of their situation. These children don't have a break. While they may not feel like they get a break at school where they are sat in class thinking about everything's going on at home, physically they are normally out of the situation during the day and have a distraction by studying. Now, they don't have that.
While the Government have classed these children as vulnerable, meaning they can go to school, if they go, they could be picking up anything and bringing it home to their vulnerable parents. It's a horrible decision for them to have to make. They don't get the opportunity to leave the house for an hour to go for a bike ride – not without somebody questioning them – and they can't socialise with friends. These young people are probably scared.
The word isolating is being thrown around left, right and centre right now because it's what we're all having to do, but many of these young people have felt isolated for years. What we are going through is just a fraction of what they do. We are starting to pull our hair out and lose our marbles a bit – I know I am as a mum of a toddler – but these people are already isolated and now it's even harder.
So, what can we do?
If you know a child or teenager who is helping their family members – you may not have previously classed them as a young carer but you know they have to look after someone in their household, simple things like offering to drop off groceries, buying them medical supplies and giving them a call can go a long way. I know it sounds basic, but if you have a relationship with the family, call to check in if they are OK and ask what you can do to help. Just this is enough to show that you care. Make sure they have what they need and don't let them feel alone.
One thing that church is really good at is food and so, if you feel compelled to make a meal and leave it outside someone's house (provided, of course, that you've asked or let them know) it could be such a relief for them. These children may have had a long, hard day and don't have the energy to cook, or parents aren't able to, so just a simple meal would be such a blessing for them and a huge help.
Where you can, share your faith. Remind them that while they may feel physically alone, that with God and with Jesus, they are spiritually and emotionally connected. It could be really empowering for the person that hears that. We need to be praying for these young carers – for peace in these households and love, joy and freedom from the things they're going through. We know that God heals, and so we should be praying for physical and mental healing in these situations.
If there are children in your community where you're not sure if they are a young carer or not, drop a note through the door addressed to the whole family offering to help with shopping and cooking. If you have an inkling that something more is going on, it's vital to just check in, because if they are a young carer, you may just be the life saver that they need.
For all the young carers out there, it may sound ridiculous, but I promise you are not alone. There are people out there willing to help you, including quite a few charities that specialise in helping young carers, which you can find by searching 'young carers' on Google. Please, if you are struggling, pick up the phone and say: "I need help", and we will do our best to be that help for you. We care massively. We want you to feel stronger and we will do whatever we can to make that happen.
Kate Hill is a mum and a support worker for young carers.