We talk a lot about work-life balance. It's something that has come up a lot since the pandemic forced millions more people to work from home, with many column inches dedicated to telling us how much better working from home is for our work-life balance, as if it was that easy for everyone.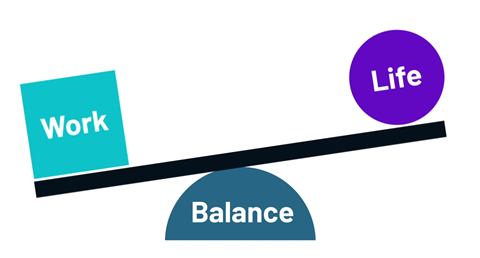 We might think that a work-life balance looks like a 50/50 split of work and leisure, whereas actually that's likely to be pretty difficult to achieve and not necessarily what we should be aiming for. Perhaps it's better to consider it as more like feeling fulfilled and content across each area of your life.
But then there are many things which can get in the way of achieving contentedness, including health difficulties for oneself or a significant other, having to care for someone else or having an especially demanding boss.
In youth and children's ministry, or indeed in any of our 'people-facing' roles, achieving balance and contentedness can be extremely difficult. We can be working odd hours, sometimes more than we are contracted for.
We might even be volunteers finding it hard to say no because of the current lack of other volunteers or because of the sheer amount of need we can see in our church or school.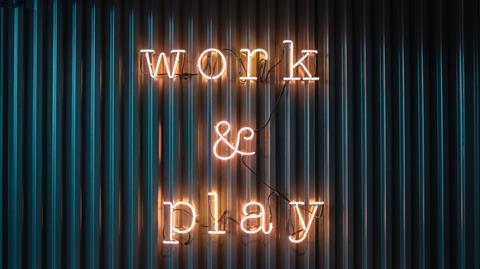 There are things we can do to check our work-life balance, and the break of the summer holidays can be a good time for us to pause and reflect. Here are a few steps to follow:
1. PAUSE
Take some time to reflect on the stressors we are currently experiencing. In particular consider what your current priorities are and how they might be impacting your sense of well-being.
2. NOTICE YOUR FEELINGS
As you're now more aware of the situation you have right now, consider how you feel. Are you feeling fulfilled and happy or resentful and angry? This helps you consider any changes you might want to make.
"It's better to consider it as more like feeling fulfilled and content across each area of your life"
3. LIST ANY CHANGES
Being realistic is important but if you've found yourself working long hours at the expense of time with family or friends and feeling resentful about this then reprioritising might be crucial.
4. CONSIDER ALTERNATIVES
What at work needs to be altered in order to fit with your new priorities?
5. MAKE CHANGES
You might request flexible hours, ensure you use all your holidays, have one (or preferably two!) days in a week when you don't check work emails etc.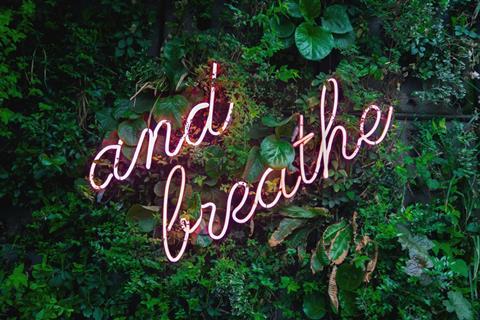 There are other points that will help, so make sure you:
Keep track of your working hours over a period of time

Weeks or months rather than days. Include time thinking about or worrying about work too. A longer time gives you a pattern and keeping track means you have a record you can examine and show others too.

Speak up when the expectations and demands of work are too much

Your manager and employer need to know where the pressures are before they can address them.

Take proper breaks

The temptation is to stay at your desk or eat lunch on the go because you've got a busy day but this is not a good work pattern to be in. Work out when your breaks can be taken and take them by leaving your desk or perhaps walking between appointments.

Draw a line between work and home

Always hard to do in a church context, especially if more than one of the household are working for the church. It's also hard to do when you work from home. But it is good practice to have dedicated space for working, which you can close the door on at the end of work. I say this as I'm typing while on my sofa – it's not easy but it is good practice!

Understand your rights at work

Make sure you know what you're entitled to in terms of a contract, working hours, sick pay, parental leave and more. For example, did you know that your employer has a duty to make reasonable adjustments for any disability, including mental-health conditions? This could include changing your working hours. If you're in any doubt, take a look at the Citizens Advice website.
My own work-life balance has been a long journey of figuring out what was actually going to work for me.
I began my mentoring business in May 2020 with a couple of emails out to contacts. I got an almost immediate response from a woman who then became my first client.
We then walked through the next six months together, and I honestly could not have asked for a better first client. Not only was there a genuine and immediate connection between us, but I was privileged to support her in making some significant changes.
To add to that, she has become one of my biggest cheerleaders, bringing other clients to my door, or website as is often the case.
Recently we got together, actually sitting at the same table, in the same pub garden and it was rather wonderful! Like the first heady days of summer after a cold winter, like meeting up with longstanding friends after long months or years of separation. Truly, it was a beautiful afternoon.
As I drove home it struck me that we had created space for the sacred. It was an encounter between the divine spark in me and the divine spark in my friend. We shared bits of life with each other that no one else really knows. We laughed and commiserated with each other.
While it might be helpful to consider a balance between work and life, the reality is that it's all life. Work needs to be fulfilling and you need times when you can create space for the sacred and life-giving. We have one life to live and if work does not feel like life, then that needs to change!
At this time of year though, all of us working with children and young people can be flagging quite badly. It's the end of the school year and many of us are running on empty.
This summer, take an opportunity to step out of your day-to-day ministry and reflect on how much of your life is work and how you feel about this.