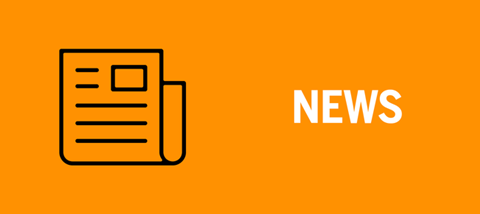 Trick or treat
Halloween, the third-largest festival in the UK, is looming so we've gathered a few alternatives to the annual celebration of all things dark and scary.
If you want to make treats an evangelism tool, the Meaningful Chocolate Company is here to help. This year it has released Halloween trick or treat chocolates especially for the occasion. The Meaningful Treat Pack includes Fairtrade chocolate buttons and a challenge activity poster. It costs £30 for a pack of 30 and is an easy, non-threatening way to challenge the culture. Visit
meaningfulchocolate.co.uk/pages/the-meaningful-treat-pack-a-real-halloween-treat.
Scripture Union has revamped and rereleased its Light Party packs. This free resource gives churches ideas on how to run events that celebrate Jesus as the light of the world. For more information see page 28.
World Vision's new free downloadable resource
Pumpkin Heroes engages with the positive elements of Halloween, reclaiming it as a Christian festival. The pack introduces Patch the Pumpkin, a talking animated vegetable with a full biography and a book. It provides resources to run a pumpkin hunt around your church or local area, along with ideas for crafts and games. It is designed to work either alongside the Scripture Union Light Party, or as a separate event. Visit worldvision.org.uk/get-involved/pumpkin-heroes.
UCB has released a new Bag of Hope pack. Each colourful plastic bag contains a Bible-based booklet, the
Bible app for kids book of hope and has room for you to include treats of your own. These could either be handed out to children who turn up on your doorstep, or used as gift bags at church events. The bags are free, but they ask you to pay the postage. Available to order soon from ucb.co.uk/bagofhope.
Other alternative Halloween events could include hosting a pumpkin carving competition, where children are challenged to depict a Bible story or Christian image; a UV or bonfire party; a fancy dress (non-spooky) party or reverse trick or treating (where you offer treats to houses, rather than taking them).
IN BRIEF
Church Mission Society training course
The Church Mission Society (CMS) is launching a new training course, starting in September. The theology, ministry and mission certificate in higher education is a two-year course that looks at overarching principles and focuses on informal learning with children and young people, basic youth work skills, policy and practice. The course is a collaboration between CMS, the Institute for Children, Youth and Mission (CYM) and Frontier Youth Trust.
Bible-based play centre
South Manchester could host the first Bible-based play centre. Ruth and Andrew Lancey have been crowdfunding for this unique project. They have identified a building and are hoping to open by Easter 2018. Mrs Lancey said: "We're so excited at the prospect of supporting families through the centre; educating them, sharing Jesus and helping thousands of children to realise their own God-given value and potential."
Transgender baptism
The Church of England General Synod discussed the possibility of new liturgy to cover name changes for transgender Christians. The proposal was introduced by Rev Chris Newlands, vicar of Lancaster Priory, on behalf of a young transgender parishioner. This is part of an ongoing discussion of the liturgy for the reaffirmation of baptismal vows and naming ceremonies in the Church of England.
Festive revamp
For its tenth anniversary, Festive, a charity working in further education colleges and sixth forms, is relaunching its brand and website and creating an app. The app will support Christian college students with videos, Bible studies and advice.
Children's adoption charity at Downing Street
Krish Kandiah, director of Home for Good, was joined at 10 Downing Street by foster carers, adoptive parents and adopted children. The group presented the government with postcards from across the country, which called for more to be done to support vulnerable children. They called for action from the foster carer 'stocktake' (a review on the state of foster care in England), and adequate funding and protection for refugee children.
Church schools and mental health
A landmark conference was held in the north-east of England to tackle mental health in church schools. The joint education team of Newcastle and Durham Dioceses partnered with guest speakers from both primary and secondary education to equip more than 150 schools workers from across the north-east. The aim was to strengthen mental health in children and young people.
SWYM professional development days
South West Youth Ministries (SWYM) will be starting six new professional development days aimed at youth and children's workers. Speakers include Krish Kandiah of Home for Good, Jo Squires of Big Ministries, and Martin Saunders and Chris Curtis from Youthscape. Topics include additional needs ministry and innovation in youth work. It will cost £35 a day or £160 for all six. For more information visit
swym.org.uk/training/professional-development-days-0.
Educating children on poverty
Child development charity Compassion is launching a mobile exhibition space to educate children on poverty. The immersive experience tells the story of children from Ethiopia and Uganda through activities including African drumming, bead and basket making and African food. Compassion UK's Caroline Cameron said the aim was for children to "experience another world without leaving their own". The event will launch on 23rd September at King's Arms Church in Bedford. To find out more visit
experience.compassionuk.org.
South Sudan refugee crisis
Last month, World Vision placed 700 teddy bears on the steps of St Paul's Cathedral to raise awareness of the refugees fleeing South Sudan. Each bear represented one of the 700 unaccompanied, separated and at-risk children who cross the border into Uganda each week.
World Vision estimates that there are more than 150,000 child refugees in mass settlements across northern Uganda already. Tim Pilkington, CEO of World Vision said: "Due to hunger and conflict in South Sudan, close to a million people have fled to Uganda. It's the children that are the most vulnerable, and the most vulnerable of these are children who have been separated from their family. They've fled awful situations and yet they're alone."
These children arrive with malnutrition and many other symptoms of trauma including insomnia, regressive behaviours, social withdrawal and violent self-destructive outbursts. Brenda Madrara, a child protection facilitator who works in the Bidi Bidi refugee settlement in northern Uganda, said: "The majority of children arriving at the Imvepi and Bidi Bidi refugee settlements have faced horrendous experiences. Most have witnessed killings and brutal violence. Some saw their parents murdered in front of them. Every child here has psychosocial needs and it can take a very, very long time for them to recover. If South Sudan's children are not given the therapeutic interventions they need, it will affect generations to come."
Crowds of people turned out at St Paul's and more than 13,000 people watched World Vision's Facebook live stream from the event. The charity also had celebrity support from
Game of Thrones actor Liam Cunningham, The Great British Bake Off's Selasi Gbormittah and TV actress Amanda Redman. People posted pictures of bears on other stairs across the world, from Portugal to Australia. Check out #BearsOnStairs on Twitter.
I PUT MY HEART, MY SOUL AND MY ABSOLUTE EVERYTHING INTO MAKING THIS ALBUM. OVER THE MOON RIGHT NOW. GIVING GOD THE GLORY
MONTHLY CRUNCH
670,000 children are growing up inhigh-risk family situations
1,200 children are newly identified as victims of modern slavery each year
More than half a million children are so vulnerable the state has to step in
46,000 children are thought to be part of a gang
Children's commissioner report