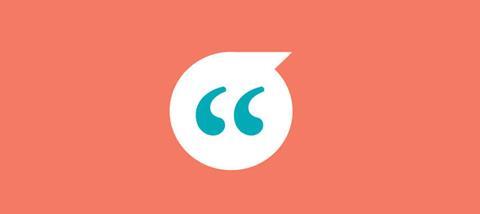 Should sex education be compulsory?
New research, commissioned by children's charity Plan International UK, found that 85 per cent of those polled think that sex and relationship education (SRE) should be mandatory in state schools with 82 per cent agreeing that it should also be compulsory at faith schools.
The survey, conducted among 2,007 adults, also found that of those who received SRE at school, only 27 per cent found the classes informative. The research comes as the Government faces pressure to make sex education mandatory to combat sexual harassment and abuse.
Tanya Barron, Plan International UK's chief executive said: "Girls are telling us that they are suffering harassment at school, they don't feel safe online and are scared on the street. They are telling us unequivocally that mandatory and good-quality sex and relationships education is one of the most important ways to help change this situation."
Under the current national curriculum, SRE is compulsory from age 11 in state-funded secondary schools, but parents can choose to remove their children from the lessons if they wish.
The suggestion of mandatory sex education in all schools isn't supported by all though. Guidance from Society for the Protection of Unborn Children's 'Safe at school' campaign says: "Parents are the primary educators of their children in sexual matters. It is the role of parents to talk about the intimate details of human sexuality to their own children in the privacy of their home. Schools have a role in supporting and encouraging parents in this important part of their child's upbringing."
A Department for Education spokeswoman said: "High-quality education on sex and relationships is a vital part of preparing young people for success in adult life - helping them make informed choices, stay safe and learn to respect themselves and others. We are actively considering what further steps we could take to improve the quality and accessibility of sex and relationships education."
From Prime Ministers to our young listeners, we all recognise the need to change attitudes to mental health and I'm looking forward to the BBC's youth radio stations being a force for good around this issue in the UK.
In brief
Christian teen at the UN
Alison Greaves, a Christian teenager from Rochdale will represent the UK at the United Nations 2017 Winter Youth Assembly. Alison said: "Personally I feel this is how I am going to let Jesus shine in my life. My role now is to educate people, in particular young people, about the UN's 17 Sustainable Development Goals". The Youth Assembly is recognised as the largest youth conference at the UN; it involves 13,000 young people and adults from six continents and more than 100 countries take part in 18 sessions.
Sunday school inspections
There is still concern over the Sunday School regulation bill. A Whitehall source told The Observer that the bill was: "Sinking without a trace", but some organisations fear that churches may still face inspections by Ofsted regardless of whether the counter-extremism bill becomes enshrined in law.
Sexual offences by children
Recorded cases of children committing sexual offences against other children rocketed by 78 per cent in England and Wales between 2013 and 2016 according to Barnardo's research. In total, there were 32,452 reports to police of alleged sexual offences by children on other children over the four year period – an average of more than 22 every day.
Free sports resources
2017 will see numerous sporting events including the Six Nations, Wimbledon, the British and Irish Lions tour and the World Athletics Championships. Christians in Sport have created 'The sports mission pack 2017', a free resource including a multimedia sports quiz, plans for assemblies, guides on how to run sports tournaments and an evangelistic film. To download a pack visit sportsmissionpack.co.uk.
Girls' Brigade honoured at Buckingham Palace
Members of 1st Huncote Girls' Brigade group for four-to-eight-year-olds won social action team of the year at the Youth United's Social Action Awards 2017, held at Buckingham Palace. They were the youngest winners and also won an award for dedication. Youth United is a network of uniformed youth organisations, which exists to create places in uniformed youth groups in disadvantaged areas and hard-to-reach communities.
The group is part of the outreach at Huncote Methodist Church and has been involved in a range of social actions such as sponsoring local people, delivering fundraising events and donating to food banks.
Abuse at church holiday camps investigated
Abuse of young people in a church setting has once again hit the headlines after allegations surrounding the Iwerne holiday camps surfaced. Camp leader John Smythe is accused of carrying out beatings on 22 teenage boys at his home after meeting them at the camps. Despite working under Smythe at the camps, Archbishop of Canterbury Justin Welby has insisted he was "completely unaware" of the allegations. The alleged abuse at the camps, which had links to the Church of England, was said to have taken place in the late 1970s.
A number of victims have come forward to explain how Smythe earned their trust before carrying out the punishment to supposedly purge them of their sins. One victim told Channel 4 News that Smythe told him: "This is the discipline that God likes, it's what's going to help you become holy." When approached for a comment by Channel 4, Smythe refused. A police investigation has now begun.
Responding in a blog for Premier Christianity, Justin Humphreys from the Churches Child Protection Advisory Service said: "All too often, children, young people and adults walk away from God and the Church because their sense of the personhood and character of God has been shattered beyond (apparent) repair by those whose own brokenness leads them to perpetrate such abuses in his name. It is time for the Church to wake up to the realisation that this particularly deep and dark form of abuse is doing some of the greatest damage to the children we should be most keen to protect."
Concerns have been raised over the fact that a number of people were aware of accusations in the decades after the alleged abuse took place – but no action was taken. The Iwerne Trust, which ran the camps, did a report in 1982 but it is claimed it was never given to police. The Church of England was also made aware of the alleged abuse by a victim, but despite handing over details to the police, no evidence was there for action to be taken.
Smythe moved to Zimbabwe after being told by Winchester College, where the camps took place, that he was no longer welcome to work at the college or contact any of the students. Media reports allege that similar abuse then took place in Zimbabwe at similar camps. In a statement released in response to a Channel 4 investigation, Lambeth Palace said: "We recognise that many institutions fail catastrophically, but the Church is meant to hold itself to a far, far higher standard and we have failed terribly. For that the Archbishop apologises unequivocally and unreservedly to all survivors."
The Bishop of Guildford Rt Rev Andrew Watson has since revealed he was abused after attending the camps. In a statement he criticised those who were seeking to use these events to score points over those in different wings of the Church. He said: "Abusers espouse all theologies and none; and absolutely nothing that happened in the Smyth shed was the natural fruit of any Christian theology that I've come across before or since. It was abuse perpetrated by a misguided, manipulative and dangerous man, tragically playing on the longing of his young victims to live godly lives."
Rise in knife crime
During 2016 a blade was used in a crime in the UK every 16 minutes and knife crime in Scotland soared by ten per cent. Records show a rise of 45 per cent over three years in knife crime victims who are under 18 as well as a rise in the number of young perpetrators.
There has also been an increase in the number of young people aged 10 to 15 reporting knowing someone who carries a knife. Last month the Chester chronicle revealed that 58 per cent more children were caught with knives between July 2015 and June 2016 than in the year before. They carry weapons because they are afraid that they will be attacked. Michael Smith MBE, a former policeman who founded Christian charity Word 4 Weapons ten years ago told Premier Youth and Children's Work: "We live in fear and fear is not of God."
Michael spoke about the problem of a society where, for many years, the Christian faith has come under attack: "The UK has no moral standing based on the word of God and so several generations of un-churched children don't even know about God let alone know him." When he goes into schools to educate young people about knife crime, Michael Smith quotes Matthew 26:52 where Jesus tells Peter to put his knife away because: "Those who live by the sword will die by the sword". He told YCW: "We need our young people to know there is another way to live, that their lives can be changed. They need to know that God's there for their protection. If we can help young people put away knifes, we will have a dynamic impact across the UK."
Monthly crunch
12% of children (aged 10 to 15) were victims of crime in 2016
(The Crime Survey for England and Wales)
Youth unemployment rate is 12.7% (down from 13.7% a year ago)
(The House of Commons Library research service)
70,440 children are looked after/adopted/fostered in England (a 5% rise in four years)
6% of these children are unaccompanied asylum seekers
(Department for Education research)
Sexual offences against children have increased by 26% in Wales
(Home office report)