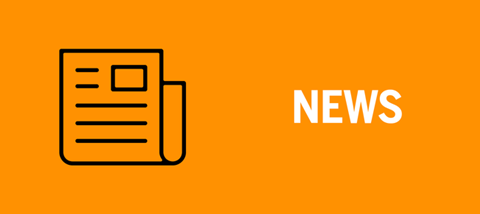 Christian foster care
News of a Christian five-year-old being fostered by a Muslim family hit the headlines recently and numerous people voiced their concern about the situation. My initial reaction was distress that a child was caught in the middle of this furore, not getting the care she needed. It sounds like she was not in an appropriate placement. Her needs were not being met and the hospitality offered to this child didn't seem to be appropriate.
For all that a child in care goes through, it is traumatic enough that a case like this comes up. Children aren't taken into care lightly. To then not receive the love, care and attention they deserve is really distressing.
I think there are two big problems in our foster care system at the moment. One is simply a lack of capacity. Often, children are not in the best placements just because that is the only care available to them. As a family we have looked after children who don't speak English. We do the best we can, but it could have been so much better. In this case, it was a child from Nigeria. I was blessed to have a friend who could speak this child's native language and could act as an interpreter. However, it would have been so much better if a Nigerian family had cared for them.
The other issue is a lack of faith literacy within the care system. Sadly, foster carers, adoptive parents and social workers are often given very little training in how to understand a child's religious, spiritual and cultural needs. That's something Home for Good has been trying to help local authorities work through, giving them tips about how to make the most of a child's spiritual background to ensure that a child gets the welcome they need.
Our family were emergency carers, so sometimes in the middle of the night we would get a call and children would arrive in the early hours of the morning. One time, four children arrived in the back of a police van at two or three in the morning. We had no idea where they were from or anything about their background. It was obvious they were from an Islamic background from the way the girls were dressed. So we did our best. We knew a little about Islam and we knew the meat we ate at home was not going to be appropriate for them. There were no halal butchers near us, so we were vegetarian for a while. We'd all eat the same so the children didn't feel stigmatised or somehow excluded from our family meal time. When it was appropriate, we were able to be in touch with the children's birth parents to find out what Islamic practice meant for their family, to make sure their faith was respected in our household. There were a number of stipulations about hair cutting, access to the Qur'an and the opportunity to pray. We felt our job as Christians and citizens was to be hospitable and make sure the children in our care were given the freedom of religion we would want for our children if they were in care.
I think there should be a principle of reciprocity. If Christians were in care, how would we want their faith to be treated? What kind of hospitality would we expect? Would we expect the carers to make room for them to practise their faith? I think that is a benchmark of whether we've done a good job as carers. Foster caring is one of the most amazing things you can do for a vulnerable child.
It's important that when we see this story we don't just see a conflict between Christianity and Islam. At the centre of this story is a child in need. Perhaps consider if your family could open its arms and home so these children get the love, care and attention they really deserve.
Krish Kandiah is founding director of Home for Good
The dangers of diet
Fionnuala Kennedy, deputy head teacher at Wimbledon High School, recently wrote to parents after watching a Netflix drama she thought glamourised mental health issues such as anorexia.
Kennedy wrote: "Role model as effectively as you can. It's difficult to advocate a rounded, healthy diet for your teen if you've cut out carbs and dairy yourself, or frequently refer to your desire to lose weight."
Christian youth worker and president of the Girls' Brigade, Rachel Gardner, told Premier Youth and Children's Work that she backs Kennedy's stance: "I think schoolteachers are often on the front lines and they see first-hand the impact that cultural messages and maybe even parenting styles have on the young people they teach. So I think we need to listen to her. She has something good to say."
Rachel argued that it's very easy for parents to inadvertently give children the wrong message: "Dieting is part of the wallpaper of the world which children are growing up in. There's even a word for it: it's called 'lookism'. This is the idea that the adult world around them is constantly judging themselves and each other on how they look: their weight and their shape."
Rachel spoke about the importance of everyone working together: "It's not just the parents' responsibility. They take a key lead in it, but it takes a village to raise a child. All of us are responsible for the healthy or unhealthy messages that our kids receive. So it is the Church, youth workers, kids' pastors and any of us who have the opportunity to call out to these young people their God-given beauty and potential. We need to make sure we're not just speaking, but also modelling."
Church kids say the funniest things
Here is one of the best things our readers heard a kid say recently…
My little boy has cottoned on to the fact that sometimes you can extend bedtime. Usually requests of "another drink / wee / story" are met with a firm "no". However, after putting him down and praying with him one night, this little voice chirped up from the cot: "More Jesus, Mummy." He had me. How do you say no to that?
Victoria , Canford Heath