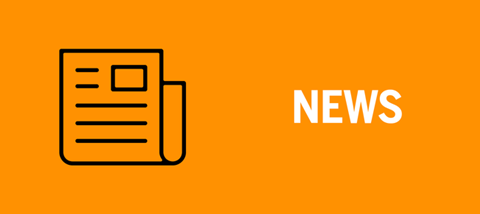 Fake children's cartoons
Young children have been tricked into watching disturbing content online. YouTube has been criticised by the UK Government for hosting videos which look like popular cartoons but actually contain explicit content. Videos include characters which look like those from Peppa Pig, Minions, Thomas the tank engine and Frozen.
Google, which owns YouTube, have an agreement to take down extremist content within 24 hours when they are alerted to it, however Government ministers are worried that this still allows the videos to be viewed thousands of times before being taken down. Prime Minister Teresa May said that these websites and social media plaforms "can and must do more". Ministers are considering a new law which would mean that sites could be prosecuted if they do not stop extremist videos from being seen.
For parents worried about their children coming across disturbing content, YouTube have recommended turning off the search feature on their apps.
New Sesame Street character with autism
Julia, a 4-year-old with bright orange hair is Sesame street's newest puppet. There's nothing particularly notable about a new TV character, except this new character has autism. Julia will make her debut in early April but in a pre-released clip she is seen painting at a table with some of the other characters. When Big Bird says hello to her, she carries on with her work rather than returning the greeting. Later in the episode Julia gets distressed when a siren goes off.
Sesame Workshop, the non-profit company behind Sesame street is reported to have consulted with more than 250 organisations and experts over a five-year period. Sherrie Westin, EVP of global social impact and philanthropy at Sesame Workshop said: "It was an opportunity to help explain autism and to help increase awareness and understanding." Stacey Gordon, the puppeteer who plays Julia, has a 13-year-old son with autism.
Monthly crunch
1 in 5 parents parents think there's no age restriction for social media.
Over 50% of parents were unaware of age limits.
92% of parents think schools have a duty to support the well-being and mental health of students.
¾ of parents would choose a school where children are happy even if the school's exam results aren't good.
Church kids say the funniest things
Here's some of the best things our readers have heard kids say recently…
One of our church kids was shopping with her mum who was using a self-scanning device. She pretended to scan her little girl asking how much she might cost. Her daughter replied:
"Don't be silly mummy, God didn't make me with stripes."
Louise, Rugby
A 5-year-old recently asked me:
"Josh, are you married?"
Stood next to both of his parents, he continued:
"If not, you can marry my mummy, she's very nice."
Josh, Sevenoaks
A young girl was recently told to say two 'Hail Marys' in confession. She responded:
"But I only know one."
Katie, Essex
Have your kids said anything brilliant recently? Get in touch on Twitter or Facebook.