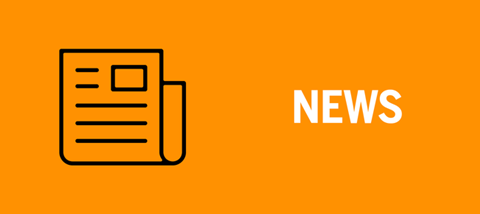 Fortnite and faith
If the headlines are to be believed, Fortnite is turning the nation's children into zombified gaming addicts. The problem with this knee-jerk reaction isn't whether the claims are true, but that it closes down healthy engagement with the game, as parents ban it or limit play time. Here's how Christian parents can engage with Fortnite on a spiritual level.
As children come under increasing pressure from previously 'adult' worries such as body image, social standing and personal safety, it may not come as a surprise that the game's mix of lighthearted competition and an encroaching storm has struck a chord with youngsters. Fortnite has more to offer than high-octane entertainment, but it requires guidance from parents to do so.
Like Bible stories, games require our interpretative presence to make sense of them. They can appear alien to those of us who don't play, and a special kind of literacy is required to understand them. But understanding them is essential for parents and guardians to guide their children.
Video games create worlds for players to enter. Like biblical parables, these gaming spaces can subvert assumed norms and provide a new lens through which to see ourselves and our communities.
To any parent watching their child rejoice at killing an opponent in Fortnite or tossing the controller across the room when they lose, this may sound far-fetched. However, even a cursory dive into the world of Fortnite reveals that it's governed by rules that ensure a fair fight. It is populated by characters who have survived the storm and assist others while finding medical resources.
The narrative easily leads itself to discussions about fairness, justice and bravery. It's tempting to allegorise these surface aspects of games, or to use them as sermon points. But as Christians, the challenge is deeper. Will we inhabit these popular virtual places with patience and persistence to discover the creator's fingerprints among the headshots and med-kits?
For example, Fortnite: Battle Royale involves play-fighting for supremacy in the bright and safe arena, constantly harried by the encroaching dark, damaging wind. Rather than being constrained by this constant threat, the game uses it playfully, reminding us that it's often the darkest moments of life (like the cross, for Christians) where hope is found.
It's a world young players can inhabit together, often striking up friendships and celebrating achievements in what amounts to many children's first social network. What other players notice most is not necessarily how many wins someone has but how generous they are with teammates and how supportive they are of new players. As Christian parents and guardians, we can help them reflect and interpret their play in positive ways.
Seeing the vivid violence, it can be tempting to just pull the plug. But we are experts in not letting the violence contained in the Bible eclipse its value. This means we're well-equipped to do similar work with video games. We can help young people learn to interpret what is happening in the games they play. By taking part in Fortnite and other violent or competitive games they can learn to celebrate the fun regardless of whether they've won, and discern when it's time to put the controller down.
Andy Robertson is, author of Exploring Spirituality in Video Games and founder of YouTube channel FamilyGamerTV. Follow Andy online at patreon.com/geekdadgamer
Simon Thomas steps down from Sky
Simon Thomas will be leaving his position at Sky Sports to dedicate more time to his son.
The presenter announced on his blog that he is "stepping out in faith" after losing his wife to leukaemia in December, just three days after receiving her diagnosis. He wants to focus on parenting their 8-yearold son, Ethan, and will leave his role at the end of the current football season.
Among other reasons behind his decision, he said: "I'm going to be giving every ounce of energy I have to helping my boy navigate this strange new chapter of life, and as a Christian I have to trust God in this. This is not blind faith, this is real faith – and sometimes, that means stepping out into the unknown."
"I can't wait to read to True! I have so many special books picked out for her and I even used them to decorate the nursery!"