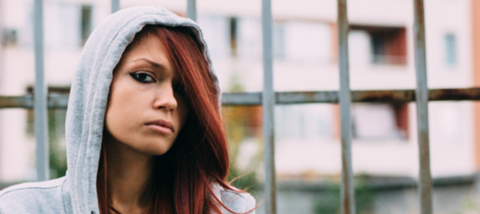 The charity's annual Good Childhood Report has examined international data showing that children aged 15 in the UK had the greatest fear of failure, and the lowest overall life satisfaction across the 24 European countries in the study. Over one in three UK 15-year-olds (36%) scored low on life satisfaction.
The UK also ranked last out of 24 European countries for children's overall sense of purpose, with just over two in five (43%) saying they felt their life lacked clear meaning or purpose.
Mark Russell, chief executive at The Children's Society, said: "We all want our children to grow up happy, and as a society we can't be content with children in the UK being the most unsatisfied with their lives in Europe. It has to change.