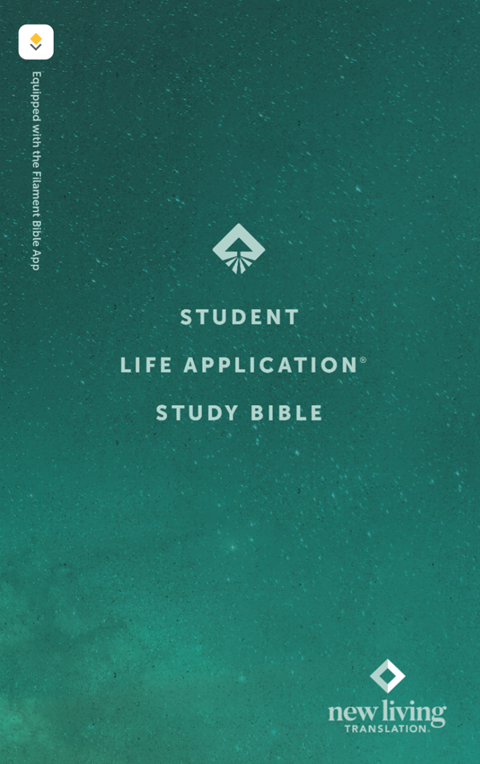 The text is as inspired as ever and with ever new formats for niche groups, that needs saying. We have never had so many tools for Bible study, but had so few Bible students. But this will certainly help.
First published in 1988, the Student Life Application Study Bible had some major updates a few years back including now a link to an app that gives you further material.
There's no surprise that it has been a very popular study Bible. The Bible text is presented in a two column format using an 8.5 font. The NLT is more of a 'thought for thought' than a 'word for word' translation which means it reads well (not unlike the Good News Translation). Each Bible book has a useful intro with likely date, background to author and other salient details.
As you read your eye is drawn to the material around and at the foot of each page, with application notes at the foot and maps charts, summaries and profiles alongside the text. For example, Numbers 14 (page 168) has notes with a green-shaded background at the foot and a side bar as if interviewing Caleb to the right-hand side of the two-page spread. Then on the next page we have a box with a description of incense (mentioned in the text) with some information on its use in the ancient world. In all there are 100 personality profiles, plus maps, charts, diagrams, dictionary themes.
Then as an addition you can download a 'filament' app to your phone and use your phone camera to match a special icon with the icon at the top of each page which will then give you a link to more commentary on the text.
What I liked :-)
This will definitely assist students in reading the Bible. It's very good value and if you wanted a Bible to recommend someone keen to study look no further. Not only do the notes and additional features answer questions you may have and help you apply the text, they will give you a context you didn't know you didn't know. So as well as reading the Bible all the way through, you can simply use the master index at the back and find the themes that interest you. I would also recommend the browse the Bible's Big Story section at the back which gives a lovely overview of the narrative.
What I didn't :-(
My edition was a red-letter Bible. Jesus' words are wonderful but the Bible is library of books that is all Spirit inspired so I have never liked his words being emphasised in red text. But you can get an edition without Jesus' words in red if you prefer. The filament app was not without value especially if you don't have a library but you would probably need a Bible commentary for further study. I was puzzled by an issue in my reading and so looked and it said nothing about it in the notes nor the filament link. Serious students will look for more.
___
But in summary, there are many Bibles on the market, but if you wanted one for a gift for a young person, this would be a tool that God helping them can be transformative.