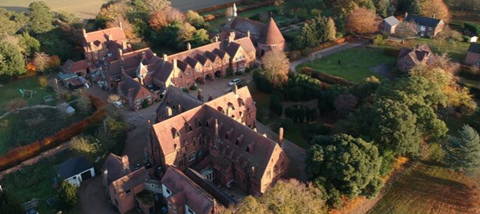 The word 'with' has become really important to us. It encapsulates a lot of what we're about. Let us be blunt. We're done with doing stuff 'to' young people or creating things 'for' young people. Everything that happens on site at All Hallows is going to be done 'with' young people. So that's who we are.
We are With. Here's what we're going to do:
WITH: Community. A body of Christians living on site and beyond, dedicated to a rule of life and prayer, with a shared commitment to serving young people.
WITH: Retreat. A retreat centre facilitated by the community, where young people and those who work with them will come for single and multi-day retreats to receive spiritual nourishment, explore their relationship with God in engaging and creative ways and improve their physical and mental wellbeing, learning new skills and reclaiming old ones that will enable them continue in their life of faith for years to come.
WITH: Online. An online reflection of the rule of life in the form of an app, which will connect the physical With community with a wider digital community, enabling those who have been on retreats or aren't able to be present at the site to follow the With prayer rhythms remotely.
Here's the thing – we want you involved. We're not an existing youth work charity. We're just a few mates who know each other through the world of youth ministry and our vision for With is that it's reflective of that community.
So, there are a few ways you can get involved:
Pray for us – we really need it.
Pray with us – we're looking for people to join our community and pray with us for young people, on site or beyond. Get in touch at hello@bewith.community
And the awkward bit – we need money. We've been hugely blessed to be given this site rent free, but the place needs quite a bit of love to get it up to scratch. That's why we've launched a crowdfunding campaign: http://bewith.community/donate
For more information, visit https://www.bewith.community/about