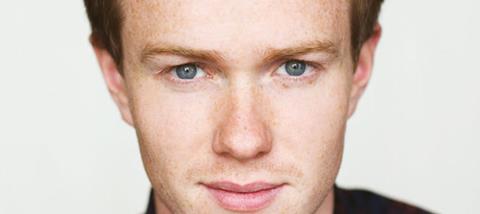 The road to youth work
I was an average teenager, who got average grades, and who felt distinctly… average. I was bullied for being slightly emotional, rubbish at sport, into drama, and for being a Christian. In spite of this, I loved Jesus, because I knew that in him I was completely accepted by God. I wanted to do youth work partly because I wanted young people to know that despite who they are and what they bring to God, they would be accepted.
After school I took a year out volunteering with Scripture Union in my home town. I loved opening the Bible with young people who already knew Jesus and I learnt a lot working with the non-Christian kids that I struggled more with.
A bumpy road
In the middle of my year out, I was volunteering on the kids' team at Spring Harvest when my mum was diagnosed with cancer, which she would go on to fight for a further five years. It was the beginning of a lengthy season of questioning my faith and my calling, asking why God would allow such things to happen when I was going 'all out' for Jesus.
I can remember very little of what was taught at Spring Harvest that year, but I can recall the care and love that I felt from the team of children's workers, many of whom I had never met before. God, in his kindness, surrounded me with loving strangers at a time when I felt most vulnerable and alone. They pulled me through one of the most challenging weeks of my life, and many of them are still close friends. God was at work, even when there was the need for the team to walk at the pace of the weakest member.
At university I continued to volunteer with Scripture Union, in my local church and at Spring Harvest and Keswick. I made the most of those long summer holidays, to serve Jesus as much as I could. But over the course of my time at university, my heart's desire shifted. I struggled with a lack of good-quality mentoring in my youth work, which meant that where once I had felt encouraged to take risks and flourish, I began to second guess myself and my ability. My volunteering became stale, unenjoyable and forced.
I no longer hungered to be that 'cool person' at the front, and sometimes I didn't even want to read the Bible with the churched kids. As I graduated, I faced the daunting prospect of not knowing exactly what I actually wanted to do for the next stage of my life. I could plough on, half-heartedly, into an area of ministry that no longer had the appeal it once did, or I could be open to other opportunities God was presenting. I did not want to go into full-time youth ministry just because it was the 'right thing' to do. As a result of both good and bad experiences in youth ministry, and the place I found myself emotionally, I felt as though God was pressing the pause button on my full-time youth ministry, for now.
A different road
I firmly believe in the role that youth and children's work plays in spiritual formation. I am confident that without the input that I received throughout my childhood I would be in a very different place spiritually. My desire to communicate God's love and his welcome hasn't disappeared, the focus has just shifted. He has brought me to a place where I find myself in an ad-hoc mentoring role. He is bringing a number of people into my life who are going through similar experiences - who wrestle with where their identity lies and who are walking on a journey of bereavement.
Where once I would have thrived on being regularly at the front, making people laugh, opening the Bible in a talk or playing a crazy game, I now find that I am much more content walking alongside people. God has, as a result of my own experiences, brought me to a place when I can gently remind young people of his love and care for them.
God uses people around you to carry you
So, what do you do when walking with Christ gets difficult? When you feel like your ministry is no longer what you imagined or wanted it to be? How do you press on towards the goal, when disappointment, confusion and a lack of motivation for ministry rise up? You can either retreat or you can reach out. God uses people around you to carry you, He uses the material you're supposed to be teaching to the children and young people, and he teaches you. And then, in his kindness, God uses your experiences to encourage and walk with others on their journey.
Cameron Potts is an actor and volunteer youth worker. He is an associate artist with Foolproof Creative Arts, a Scottish Christian arts charity.