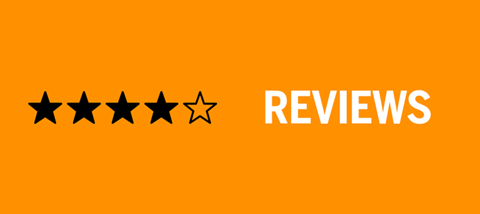 A new day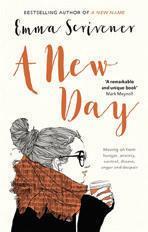 By Emma Scrivener
One page into Emma's book, I'd already cried "Me too!" a number of times. Her second book is written in the entirely relatable tone of a best friend, which puts the reader at ease even when looking at tough topics such as anxiety, anger and shame.
The book is beautifully structured, leading the reader from sunset to dawn, drawing from the narrative of the Garden of Eden. Alongside this, there is clear information on common mental health conditions, and it reflects theologically on the issues that sufferers and carers face.
The book contains questions and prayers to guide readers' thinking and enable them to perhaps look at their experiences a little differently. I'd wholeheartedly recommend it for youth and children's workers, for dealing with their own struggles, but also as they seek to understand what their young people might be facing and where God is in the midst of it all.
Rachael Newham is founding director of Christian mental health charity ThinkTwice.
Don't do this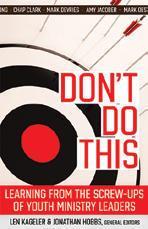 Edited by Len Kageler and Jonathan Hobbs
As a failed former youth worker, I wish this book had been written five years ago. It's a refreshing series of anecdotal stories from youth workers concerning their failures with young people, parents and church leaders.
The editors should be commended for putting together an unusually frank book. It's certainly encouraging to hear how even 'big names' have messed up terribly and still lived to tell the tale.
It's quite Americo-centric, so some of the stories of failures on a large scale might be lost on a UK audience. It's also theologically rather lightweight. Although the authors have tried to put in points for reflection, it offers little in the way of biblical input, with the stories almost entirely practical. Given that one of the big issues in church youth work is working out the balance between the practical and theological, this does feel like a missed opportunity.
That said, it's a good book to prompt some personal reflection: just make sure you buy it yourself, before your manager buys it for you!
Tom Carlisle is an English teacher and former youth worker.
Shuffle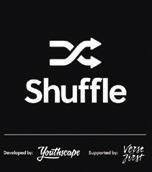 By Youthscape and Verse First
Shuffle is an engaging 42-day card pack for young people with a desire to follow Jesus. Each card is inscribed with a unique challenge, prayer and Bible verse.
The challenges in Shuffle are different and fun. They inspire positive behaviour such as walking, taking social media breaks and planning for the future.
Many of the challenges help spread God's good news. One card reads: "Post a Bible verse in a public place." This discreet way of sharing our faith could potentially change lives. As a young person, it can also be difficult to study the Bible, so Shuffle's short Bible verses are the perfect daily dose. Shuffle is a fantastic resource and would also work with youth groups, as many of the challenges could be done cooperatively.
Lexi Brockbank is a 17-year-old student and worship leader.
Family question time


By Lucy Moore with Martyn Payne and Jane Leadbetter
This is an exciting and imaginative mini book that can be enjoyed by an individual, but could be used more effectively by a family to explore the important question of becoming a Christian.
There are plenty of opportunities to discuss important questions, but also chances to pause and reflect. This would be a worthwhile purchase for any children's and families worker looking for something to hand out.
Syl Hunt is Messy Church regional coordinator for Cumbria.
Looking for the wonder world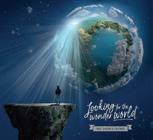 Paul Saxon and friends
What a lovely atmospheric start to this album, tuning us in to the excitable sounds of children! It's great that children's voices accompany Paul Saxon's lead throughout this CD.
For a start, it feels instantly usable. These mostly very singable songs would be good for use in school or church. "Living in a world full of wonder." Who does this best? Kids! The lyrics highlight the brilliance of that childlike innocence and awe of discovery.
I love the authenticity of the way the children's voices have been recorded. It adds that special something, rather than feeling unnaturally edited. Most of the lyrics are inspiring and would be uplifting and encouraging for children to grasp and sing, although some may need a little explanation. It is a useful touch to have the Bible references for each song in the insert booklet.
Hannah Wallace is a worship leader and mum of two.
Themes of Jesus Advent calendar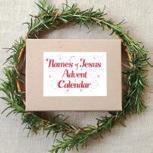 Sweet Honeycomb
This neat box contains 24 beautifully printed cards with the different names of Jesus, and pegs and string to hang them.
I breathed a sigh of relief at seeing a children's resource I wouldn't mind having in my own home.
The Beestons put this calendar together for their children, then thought about sharing it more widely. They designed 250, but received over 1,000 pre-order requests and now have 2,500 boxed up in their family home!
Here is a resource you could bring out every year to enjoy at any age. It comes with a slip of paper pointing out the Bible references for each name. I think they've missed a trick not giving more ideas on how this could be used in a family. You might also want to add a few chocolate incentives to keep the interest of young children for the entire 24 days! The shipping from Australia makes this a more pricey investment but, for many families, this could make a priceless discipleship resource.
Emily Howarth is deputy editor of Premier Youth and Children's Work.