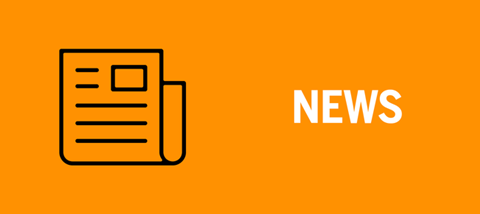 Young people on party conference agendas
The issues of young people were a feature in both party conferences this year.
The 'youth zone' has been a feature of the Conservative party conference for over six years. It forms an exhibition of organisations that have young people at their core, including Guiding, the National Youth Agency and Oxfam. This year it became particularly relevant as the average age of a Conservative party member is 73.
Despite a majority age divide on Brexit, Conservative MP Jacob Rees-Mogg said: "We will be telling young people that they will determine their lives rather than having them determined by Monsieur Juncker." Key topics such as housing policy and student debt explored assumptions that life will be better for the next generation.
At Labour's conference, Jeremy Corbyn shared that he had listened to young people across the country who felt "held back by lack of opportunity." He said his party was "ready to give young people opportunity" and thanked them for sharing Labour's messages and stories on social media.
Bear Grylls made an appearance at the Conservative party conference as Chief Scout. He championed young people desperate for a voice and was joined by two Scouts, who were each given a chance to speak. One scout said: "Young people are the solution, not the problem. We are optimistic about the future. We want to contribute to a more tolerant and caring society and Scouting is ready to do so much more." These words were met with a standing ovation.
Metro Bank awards 30 million pounds to YMCA
Youth and community charity, YMCA London South West, has received 30 million pounds in investment funding from Metro Bank, which will support the charity's plans to develop and regenerate social housing accommodation, and further youth and community plans.
The funding will also help build community facilities in areas such as Chessington. This will include a hub for youth mental health support, a drop-in centre and a nursery. CEO Richard James was thrilled at the chance to fulfil YMCA's mission statement based on John 10:10: to give life in all its fullness.
YMCA dates back to 1874 and remains the largest provider of social housing for the homeless in the South, South West and East of London.
In brief
Tiny Treasures Box
Treasure Box People has launched its latest subscription of Bible story activities. Following the success of its monthly Bible activities for families, it has created Tiny Treasures. This is aimed at pre-schoolers and their parents or carers. Each box will contain a board book and age-suitable activities. Tiny Treasures is a bi-monthly subscription delivered to your door for £20 per box. Creative director, Becky May, says: "Through this we seek to help parents and their infants explore Bible stories together in a way that is truly meaningful and enjoyable."
BC/AD
More schools are removing the historical terms BC (before Christ) and AD (Anno Domini or 'the year of our Lord') to avoid offending non-Christians. These are being replaced with BCE (before common era) and CE (common era). Former Archbishop of Canterbury, Lord Carey, described this as a "great shame". He said: "I have never met a Muslim or Jewish leader who is offended by the Gregorian calendar."
Gospel song wins over judges on The X Factor
16-year-old Raei-Elle Williams battled through to the next round of The X Factor with the gospel classic 'Break every chain', made famous by Tasha Cobbs. While the two other contestants blasted out mainstream pop hits, Rai-Elle sang the words: "There is power in the name of Jesus". Her rendition saw judge Nicole Scherzinger rise to her feet along with many in the audience, and Sharon Osborne described Raei-Elle as "fearless" and "unbelievable".
Tackling girls in gangs
Children's charity Spurgeons is piloting a major new initiative to tackle gang culture in Birmingham. BeLeave is a family support service that will be run in partnership with the Birmingham Police and Schools Panels. This is the first and only initiative in Birmingham aimed at girls. BeLeave will, uniquely, involve the whole family in order to build a network of support for at-risk girls. Ross Hendry, CEO of Spurgeons, said: "Girls who have become emotionally disconnected from their family are at increased risk of being involved in anti-social behaviour. Without replacement interests and goals, girls can succumb to prior peer pressure and revert back to their previous lifestyle."
Anti-online grooming pack piloted in Wales
NSPCC Cymru and Swansea University have partnered to launch an anti-online grooming activity pack. The Stop TIME Online activity pack aims to give a better understanding of the strategies online groomers use to build trusting relationships with young people. The materials are designed to be used either one-on-one or in small groups, for ages 8 to 18. It will be piloted from October across NSPCC sites in Wales and North West England.
Monthly crunch
63% of school-aged children wouldn't care if social media didn't exist
60% think friends portray a fake version of themselves online
Digital Awareness UK
"Our country stands on a threshold. We have an unprecedented opportunity to take Britain forward in a way none of us have seen in generations. But the engine house of this doesn't lie in the corridors of Westminster. It is with young people."
Girls' Atitudes survey
Girlguiding has released its most recent report, which asked the opinions of over 1,900 girls, aged 7 to 21 across the UK. It gives insight into how girls feel about a range of issues, emerging pressures and what they need to support their happiness, wellbeing and opportunities in life.
Three key messages from the survey were that: girls feel pressure to conform to gender stereotypes in certain aspects of their lives, such as career and sports. Girls don't always feel safe because they're facing threats to their own personal safety and well-being. And girls are demanding change and are passionate about transforming the culture arround them.
The Girls' Brigade's president, Rachel Gardner, told Premier Youth and Children's Work: "Just like Girlguiding, we at GB want to encourage a more hope-filled narrative for girls and young women. It matters that 55 per cent of 7 to 21-year-olds say the negative messages in culture about how they should look affects their ability to say what they think. It matters that 54 per cent of 11 to 21-year-olds have come across violent or graphic images online that made them feel upset or disturbed. Jesus offers life in all its fullness, and at GB we do exactly that - work with girls inside and outside GB to explore their God-given potential and worth. Women who have been through GB have gone on to lead companies, churches, families. They've become parents, teachers, aeronautical engineers, athletes, attentive neighbours and innovative creators. Our GB groups engage girls in activities from rugby and advocating in Parliament on issues that matter to them to talking about coping with anxiety and building resilience.
JLS singer wants Songs of praise to attract a younger audience
Former JLS member, JB Gill, hopes his role in the BBC show will attract more young people. JB joined Songs of praise in August when he appeared on the harvest special.
It was while JB was studying a theology degree at Kings that JLS shot to fame. After being runners-up in The X Factor final, they became one of the UK's biggest boybands. JLS sold over ten million records, had five number one singles and two Brit awards before splitting in 2013. JB said: "Obviously I've got a younger fan base from my time in JLS, so hopefully they will be watching!"
JB has been a long-term fan of Songs of praise: "I remember growing up watching and singing along to all of the hymns, many of which I'd learnt during hymn practice at my Church of England primary school."
He hopes the Sunday afternoon slot will work well for all the family and will be a place for people to find out more about faith without having to go to church. He said: "There are lots of misconceptions about religion. People feel like they have to go somewhere and do certain things to experience God. I think it should be more accessible than that."
JB went on from JLS to establish a farm with his family in Kent, where he reared award-winning turkey and free-range pigs. He used his farming experience to educate children about food origins in CBBC show Down on the farm.