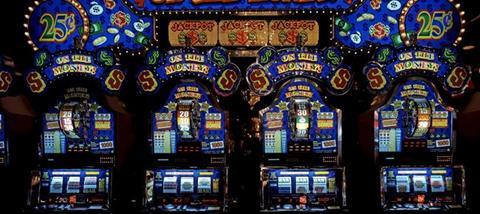 According to the Gambling Commission report, young people are using fruit machines, scratch cards, private bets, skins gambling and loot boxes.
The latter two are considered to be driving forces behind the rise. These forms of gambling are found in online or video games such as Fortnite. Players pay real money for loot boxes, which contain rare items that give them the competitive edge in a game.

This is currently unregulated in law and experts have said it could lead young people into addiction and financial difficulty. In skins gambling, virtual currency allows users to sell items that have been won – usually modified guns or knives – and turn them into real money.
Another factor behind these troubling statistics is the sheer abundance of gambling adverts, especially around sporting events. By law, gambling companies are not allowed to target children, but they exploit this loophole by showing betting ads around live sporting events.
One example of this is the troubling relationship between the gambling industry and football clubs. More than 60 per cent of teams across England's top two divisions are sponsored by gambling companies.
With the football season in full swing, this means young people are constantly exposed to ads that make gambling look easy, harmless and glamourous. Seeing your footballing heroes with gambling logos emblazoned across their chest gives the impression that gambling is fun.
But there is nothing fun about addiction. As the Bishop of St Albans, the Rt Revd Dr Alan Gregory Clayton Smith, said in a recent debate in the House of Lords that children are seeing four advertisements for gambling a day on average, especially at sporting events.
Bishop Alan believes the government has a moral duty to act, and he is surely right. How can we ignore this problem?
We have a real opportunity to start conversations about this issue with the children and young people in our churches.
Young people need to know about the risks involved with gambling. What starts off as buying a loot box in Fortnite could develop into a serious habit if those involved are not careful.
Although the Bible contains no direct prohibition of gambling, it does say that we should be good stewards of our time and money, and warns strongly against greed.
Sadly, there is a link between getting caught up with gambling as a teenager and problems that continue into adulthood.
Gambling addiction can come at a huge personal cost, leading to relationship and family breakdown and, in the worst cases, suicide. Our young people need to know about these risks.
As with so many things in life, honest, clear communication is the key. So many children and young people love to play online games, but they need guidance about what watch out for. We can and should do all we can to help with that.
James Mildred is communications manager at Christian Action Research and Education (CARE):