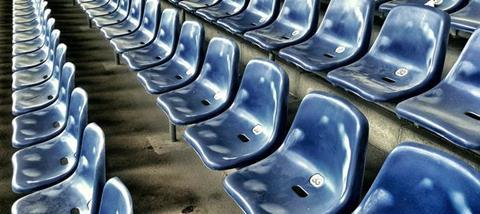 My innocence was shattered at the age of 8. Too young to understand the pain inflicted by the hand of Maradona or the boot of van Basten, I was swept along by the sound of Nessun Dorma, the sight of Platt's turn and volley and the...er...(imagined) smell of Lineker's gastro-induced grass wiping skills (YouTube it...or not).
Everything changed one warm July evening in 1990 as I shared in Gazza's tears and witnessed Pearce and Waddle miss from 12 yards.

Fast forward 28 years and I know how football goes. The nation gets excited, expectations rise to illogical levels and then England loses on penalties. We've seen it all before, we just know, we're so sure... You could almost write a song about it.
But my young daughters Eden, Eliza and Zoe experience the present untarnished by scars from the past. They do not know how football goes.
My girls witnessed ten footballers try and put the ball in the back of the net from a white spot painted on the grass. They knew it mattered but to them the task looked relatively simple. It was a surprise when anyone missed. It was almost as if they enjoyed the experience! England won. ENGLAND WON!
It got me thinking. I have lived and worked on a housing estate in North Birmingham for the best part of 14 years. I have longed to see things change. I have worked to see things change. I have prayed to see things change. I get excited, my expectations rise to illogical levels and then things largely stay the same.
Don't get me wrong. We've seen crime rates plummet, schools shed dire reputations and lives turned from chaos to purpose. We've even seen a few precious people loved into God's family. Yet I find myself disappointed at the level of change I have seen.
My longing is tainted by disappointment. My work is challenged by disappointment. My prayers are undermined by disappointment.
On Tuesday my eyes were opened to a different way of watching football. Somehow disappointment seemed less inevitable; victory felt more likely.
What if the same is true in the places we live, work and pray in? What if cynicism is drowning out the sound of hope? Maybe the answer is to see things through a child's eyes again. To live, work and pray in the present, untarnished by the scars of the past.
Do we – as the writer of Lamentations encourages us – "dare to hope?" Do we still believe?
It's coming home...