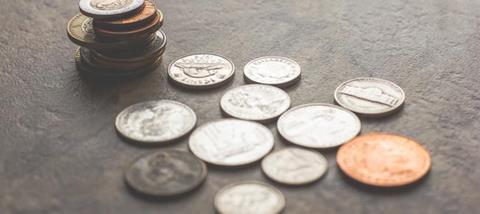 A poll of more than 800 churches by Allchurches Trust has shown that more than two thirds have five or fewer young people in their worshipping community; but 96% would love to provide more support and activities for them if they had the right skills and resources in place.
In light of these findings, the Christian charity has launched a new grants programme, Growing Lives.
It launched this week and makes grants of up to £25,000 to help churches and Christian organisations to connect with children and young people and forge lasting links with families in their area.
Sir Philip Mawer, chairman of Allchurches Trust, said: "It's inspiring to read that 96 per cent of the churches we asked said they would love to run more activities for children and young people if they had all of the right resources and skills, but it is important not to under-estimate the scale of the challenge.

"While our survey uncovered some truly inspiring examples of churches running innovative projects that are addressing a very real need in their communities, it's clear that many are struggling to run activities at all or are offering support that they feel lacks relevance or is unattractive to local families. Many are hampered by buildings that are not fit for purpose and outdated equipment.
"We hope to help overcome some of these practical problems through our new grants programme. We also aim to share shining examples of projects making a difference and encouraging church growth, so that more churches and Christian organisations feel inspired and confident to help young people in their communities reach their potential, spiritually and in other ways."
Ralph Heskett, Bishop for Youth at the Catholic Bishops' Conference of England and Wales, said: "Without young people in our Church we are impoverished. They bring creativity, vitality and a fresh outlook on life.
"At the same time, there is so much we could offer if it were not for the many practical barriers that limit or prevent local outreach projects from getting started.
"I am delighted to hear of the Growing Lives grant offered by the Allchurches Trust to help overcome these barriers.
"I look forward to seeing the development of new projects supported by this grant that help young people grasp their deepest meaning in life through a regular encounter with their best friend, Jesus."
To find out more and apply to the grant click here.
This story was originally published on the Premier News website. To stay up to date with latest news from a Christian perspective, sign up to their daily newsletter.