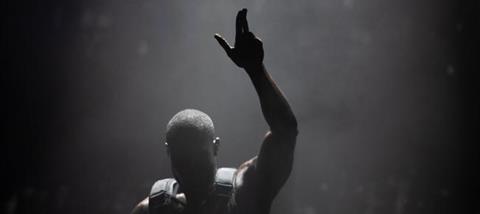 UK artist Stormzy recently reached number one in the charts with his debut album Gang Signs & Prayer. This Christian man has become the poster boy for a new generation of UK rappers.
With Stormzy being open to talking about his faith, what does this mean for the rest of the UK urban music scene? Many will say that this is nothing new. There are a number rappers who have rapped about their faith. The majority of these would be classed as Christian rappers and include the likes of Guvna B and S.O.
But while Guvna B and others like him are known in Christian circles, they don't tend to fair as well in the mainstream charts. The 'Christian' label can often be a hinderance to breaking into the mainstream world. In the past, Christian rap has had an uncool label, and while this is changing, some people still hold to this view. The one anomaly to this has been Lecrae, who has topped the Billboard charts in the US, while maintaining an openly Christian worldview in his music.
In the US last year we saw Chance the Rapper receive critical claim and eventually a Grammy for his album Coloring Book, where he was also unafraid to talk about his faith on a number of his songs. He even performed with Kirk Franklin at the Grammys. Stormzy is the first mainstream artist to translate this over to the UK market.
Chance the Rapper and Stormzy are both independent artists. Neither of them have record labels telling them how to shape their music, so they're free to explore religious themes without having to worry about censorship.
On Gang Signs & Prayer, Stormzy's faith is most openly displayed on two songs, 'Blinded by Your Grace', part 1 and 2. For anyone who has been to a black majority church, the chords for 'Blinded by Your Grace Pt.1' will be extremely familiar. It's the type of thing you'd expect to hear at a Sunday morning service and features a stripped down musical arrangement. 'Blinded by Your Grace Pt. 2' is a bit more upbeat and has an uplifting feel-good sound.
But these two songs stand in contrast to most of the other songs on the project. Again, in similar fashion to Chance the Rapper, there is a lot of bad language, which many Christians take a dim view of. At the same time, the most explicitly Christian songs on the record do not contain any swear words. So if they manage to get airplay, some will say that this will only help to bring faith into the mainstream.

Just a few days after the release, I heard the song being blasted out on a rival football team's speakers in their changing room. To say I was shocked was an understatement as it was a massive departure from the type of music I'm used to hearing in that environment. Though the rest of the album's themes are not always in keeping with the themes explored on 'Blinded By Your Grace', hopefully it will make people think about God's goodness in their lives.
The amount of transparency that artists are showing in their music is refreshing. When it comes to artists exploring Christian themes, we often now talk about 'journeys', ultimately knowing that change does not come overnight. The Christian life is a process - one which is started by the gospel becoming central to all aspects of your life. For that reason, change is one of the most important components. It's impossible to meet with Jesus and stay the same.
Hitting number one with your first album is a massive achievement for any artist, but to do so as an independent rapper is unprecedented.
Stormzy has gained massive popularity in mainstream UK culture as well as inside the younger generation within the Church. So does this mean that we will see a shift towards more rappers talking about their faith in their music? Stormzy is a maverick. His music is an avenue for him to say whatever he feels, for better or for worse. While rap music is usually shaped by life experience, both the good and the bad, not many have the boldness to do what he has done. He may have opened the door for a lot more to walk through. Let's hope and pray that as these artists continue to be open with their faith, they're also open to the change that we are all in need of.