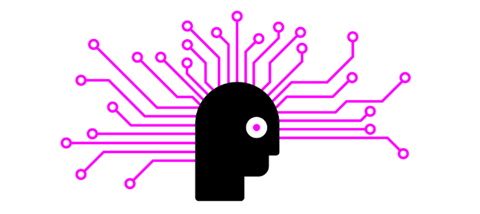 It's time for that new software experience once again. Our church has just taken on a new IT system and I know what's ahead. There are the joyful "Wow, this is a game changer" discoveries. There are the "Yep, this is same, I got this" familiarities. There are the "OK, this is different, it's going to take me some time" learning curves. And yes, there will be the inevitable moments of pointlessly shouting at the screen: "WHY WOULD YOU DO IT THAT WAY? THAT'S WORSE!"
But it always comes down to two choices: cling to the old system (until you become a hindrance to everyone else) or roll up your sleeves, learn as you go and handhold your teammates who are struggling more than you. After all, that's how we learnt it all last time.
You've probably already seen where I'm going with this. We're not in Kansas any more and even the phrase 'the new normal' is out of date. As one youth worker I spoke to recently put it: "I'm starting this year feeling like a character at the beginning of a post-apocalyptic film, lifting the hatch to survey the aftermath. I like the opportunity for change, I'm sort of hopeful, but a lot of what we had has been devastated, I'm not sure what team I have left and I'm not even sure where to start."
So, let's talk about just that. Where do we start?
First, embrace what's ahead of you. Not only are things different, this new operating system is still being coded as we go, so set realistic expectations. Reread those predictions in the opening paragraph and add your own. Keep reminding yourself, it's going to take time. And yes, there will be inconsistent guidelines, shifting ground and host of other things that will make you want to rant. And yes, there will be lots of staring at the landscape not knowing which way to go.
But, there are some definite things you can do now. These first weeks are going to be full but it will pay off. Set an early alarm.
Start with you
Take this key team member (you) out for a walk and prayer and ask them, where is your heart and head in all of this? How are you? Don't overdo it with a full, existential deconstruction, just make a simple, honest appraisal. How are you really?
Most (all) paid ministry workers will admit that their motivation is not permanently kingdom driven. There are always days where a fair percentage of why we show up is the salary need. That's not what we aspire to, but it's OK. God is highly adept at working with human shortcomings. However, chances are, your impetus has taken a real beating so, if you conclude the main (only) reason you are still in this is because you're not sure you'll find another job, DO NOT PANIC. That is not an automatic disqualifier (and anyway, most of the global workforce probably feels similarly, so jumping jobs won't help!).
You are not the first worker in the history of Christian ministry to work through this.
It might be all you need is some decent retreat time. It may well be you need to seek out some mentoring input: your supervisor, a diocesan advisor, a pastor from another church*. Don't bury this, make it part of your plan and do something about it.
*If you genuinely feel you've got nobody – get in touch, we'll figure something out (contact YCW and we will put you in touch Ed.).
Still you
Regardless of your conclusion, ("I'm doing great" / "Things aren't good"), this next step is important.
Find some people you trust enough and present them with this simple request: "This is a new season, with all manner of demands. Will you pray for me?" Online or face to face, ask for regular times and if you give them an end date (eg pray for a month or a term) they'll more likely agree. This isn't a space for counselling, lots of sharing or even a quid pro quo prayer partner arrangement. This is short summaries followed by others laying hands on you and praying for you – for motivation, wisdom, inspiration, leadership skills and more importantly, your prayer life, your Bible times, your first love. You may need to give them direction ("Please will you pray for...") and you mustn't be shy. There are a host of practical details that need attention (I'll get to some of those below), but let's not kid ourselves that we're going to 'cleverly minister' our way through this. You need prayer. Go get some.
Connect with the team
This is going to take some work, especially if you manage multiple teams, but ideally you are aiming for one-to-ones with everyone as quickly as you can. You have several goals, you want to:
establish how they are doing. If they've felt neglected, apologise. If they are feeling disheartened, encourage them.
inspire and galvanise them for the year ahead, rekindle their ambitions. You don't need all the answers, but you do need to bring some hope.
give them space to ask their questions and also share any ideas they've been having.
pass on a few practical details about the next steps (start dates, likely programme plans etc).
If you don't get through everyone before your programmes start up, don't miss people out.
There may be losses
It's possible (likely) there will be those who want to step down. Pursue the possibilities of them staying: additional support, lighter duties, change of roles or a temporary break. But ultimately, don't beg. Thank them, bless them and find ways to celebrate what they have given. Don't be crushed, add that to the prayer needs list. Recruiting new team members is probably going to be on all our lists this term. If you don't have a ministry recruitment document that you work to each year, create one.
Team investment
Make this a year of team investment. Ask your church leader to be at a team meeting to pray for and encourage them. Stay in regular contact. Sprinkle the year with team times that invest (visiting speakers, online training videos) and bring joy (winter meal, summer BBQ). Start jotting ideas down now.
Meanwhile, if your planning is not already underway then definitely dig in.
Stay focused
There are shinier tasks that appeal more (no you can't update the Minecraft town), do not let them consume your time. Recruit others to work with you. It doesn't have to be boring. Cake days or post-planning pizza rewards can be the joy-bringing, spoonful of sugar you need to get this done fast (See Mary Poppins for details.)
Map out the definite year ahead
If you don't already have systems you work from, then use this year to create a template for next year. (Oh, and next year, begin this planning before the summer holidays).
Start with what you know. Some things are going to stay the same or be very similar to pre-pandemic times. Regular programmes, one off events – if it's happening or very likely to happen, put it down. Don't get immersed in details yet. This is a simple list. An actual list. Not just in your head.
Create a blue-sky thinking doc
As you plan the definites, you may well start dreaming other possibilities. That's what this document is for. On a separate sheet, the page below or a diff tab, jot down these sparks. COVID-19 caused us to reshape much of what we did last year, so fresh and hybrid possibilities abound. Got nothing? Ask around. Pick brains, check out online resources (eg the YCW Together resources).
Keep focused though. Yes these ideas are shiny, but no, don't let them consume all your key planning time. Some you can add to the definitely happening list, others will sit here for team meeting discussions or maybe next year.
Date everything
Now go through and add all the dates – start and end date for each term for each group, including termly specials dates (Christmas meal, Easter prayer trail). Next, add in other key dates such as booking deadlines and team meetings. Cross reference other calendars to look out for disrupting factors (school insets, polling days, sporting events).
Run all those dates by whoever manages operations for your church, confirm them in the main diary. Confirm the rooms you'll need and the likely resources. As soon as you have dates confirmed, get the full list out to parents.
Planning – phase two
Now you've done the what and when, you need to start on the how. Go back through the document and start noting which items will need proper planning. If you are starting from scratch don't over-engineer it with fancy project management systems that you're not going to maintain. Keep it simple. For each one, break down the tasks with deadlines, list the team needed, list the resources and likely budget. These projects are going to need regular attention so book those regular times in your diary. Ideally, find someone to do this with you – your very own ops manager. You know that person who keeps gently nagging you, asking if you've done x, y or z yet? That's probably the person you are looking for. Tell them there will be cake.
And finally
Of course, there is a lot more left but that is a good start. Get those things in place and you are well underway to face the year. Just three quick things to wrap up:
It's not all on you. Regularly take your needs to the wider leadership, they probably won't have solutions either but that doesn't mean you carry it alone.
Commit to being gracious and gentle to co-workers, especially with those tasked with COVID-19 rules and the like. This includes behind their back, none of this "Oh bless them" malarkey. What marks Jesus disciples is not how well we annoy each other, it's the other thing (John 13:35).
Everything is not that important. Of course, some of what we do is, but not all of it. Get outside, smell some flowers and smile. (I mean it, deep breath and smile.) This is the day that the Lord has made.
And through it all, take Paul's counsel: "Don't worry about anything. Pray about everything. Tell God what you need. Thank him for what he has done" Philippians 4:6-7.
You've got this, now get started.
STEVE HENWOOD is children's and youth minister at St Paul's Dorking, Surrey, leading a team seeking to develop Spirit-filled children's and youth ministry across the area.