In Spotlight we feature a Christian charity or ministry that either directly serves children or youth in some way, or those aiming to support them, whether in a full-time, part-time or volunteer capacity.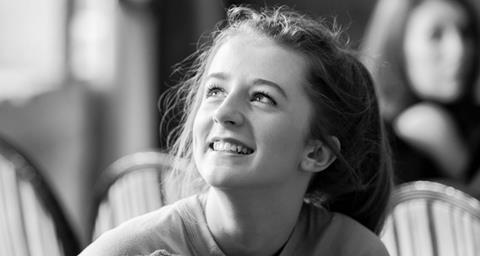 Purpose
Headstrong is an online Youthscape project supporting young people's mental and emotional health. We offer live online support and a positive space where young people can explore what it means to be mentally and emotionally well.
Through our social media accounts, YouTube livestreams and website, young people can explore these issues a little further and find practical tips and faith-based hope to help them navigate life's challenges.
Alongside our work with young people, we also equip youth leaders with the tools and information they need to support the mental and emotional well-being of young people they work with.
Through our brand-new resource, The Headstrong Mental Health Hub, leaders can find a library of articles and practical resources to enrich their work, including a space to contact the team and ask for advice around whatever challenge or situation they are facing in their work around mental well-being.
Location
Youthscape HQ is based in Luton, but we work nationally with young people (especially through our online projects like Headstrong) so we have staff are based all over the UK from Scotland to the south-west.
Founding date
Headstrong was launched September 2020 as a partnership project between Youthscape and Mind and Soul Foundation, as a response to the decline in young people's mental health during the pandemic. However Headstrong now encompasses all of Youthscape's mental-health work, from our wide range of resources (found on the YS store) through to Alumina, our online support groups around self-harm.
We are successful when…
Our key aim is to make young people feel better supported and equipped around their mental well-being and earlier this year we launched the Headstrong Livestreams, a range of live 45-minute YouTube sessions for young people around a variety of topics that can significantly challenge their mental well-being.
We've been able to use these sessions to explore a range of topics, from managing exam anxiety and navigating change (at the beginning of a new academic year) through to responding to panic attacks and managing anger, giving young people a range of practical advice and strategies they can use during times of emotional challenge.
The livestreams provide a safe, anonymous space for young people where they can explore these subjects and ask questions without the pressure of having to be part of a face-to-face conversation or group session.
Success for us is seeing as many young people access and engage with these sessions. We've seen a steady growth in the viewing numbers and our aim is to let as many young people know about these sessions – especially those young people linked to the church. All of our sessions can be watched back on our YouTube channel, Be Headstrong.
On the same channel we have also been holding one-hour live sessions for those supporting young people and have seen a great response to these from youth leaders, teachers and parents.
The highlight of our last year was being able to host the Headstrong lounge venue at Satellites (a Youthscape festival held at the East of England Showground last August and in 2023 at the Bath and West Showground).
The week gave us a fantastic opportunity to not only let young people know what Headstrong is but also get them following us on social media where most of our online support takes place.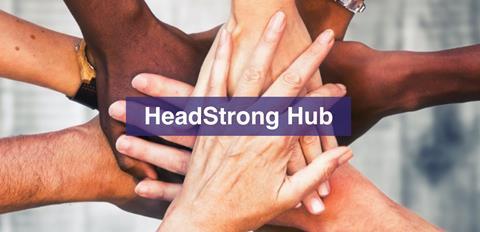 Things are tricky when…
We are a small team with a large goal of reaching and supporting young people all over the UK. One of our biggest challenges is around letting young people know about the project and how it can help them. Please help us by letting those young people you work with know how to find us- that will make a huge difference.
Hopes for the future
Looking ahead, we aim to keep producing livestream sessions and social media posts that really meet the needs of young people and help them to navigate some of the challenges they may face around their mental well-being. We'd love to extend our livestream content and hear from different voices as part of that.
How you can contact us
Young people can find us on Instagram and TikTok @beheadstronguk.
Our livestreams can be found via our YouTube channel @beheadstrong.
Our brand-new resource for those supporting young people can be found at youthscape.co.uk.