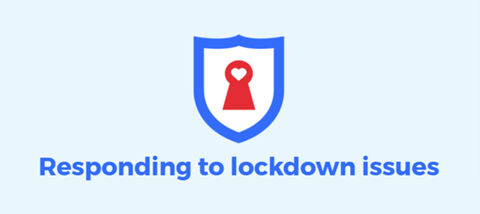 Actions taken to contain the spread of the pandemic, such as school closures and movement restrictions, are disrupting children's routines and their support systems. Hundreds of millions of children and adolescents will likely face increasing threats to their safety and well-being, including gender-based violence (GBV), exploitation,?abuse and neglect, social exclusion,?or separation from caregivers and friends. The prevalence of harmful practices and their under-reporting during the current crisis has been a common area of concern highlighted within the National Working Groups (Child Abuse Linked to Faith and Belief and Harmful Practices).
What are the risks?
Government figures show the Home Office's forced marriage unit gave advice and support in relation to 1,355 possible forced marriages in 2019. Of those cases, 363 involved victims below the age of 18. We do not yet know the impact of the coronavirus and whether international travel restrictions may temporarily 'protect' these children, or whether it will increase the risk even further. Forcing someone to marry is illegal and can result in a sentence of up to seven years in prison.
Forced marriage has strong links to honour-based violence and other safeguarding risks such as FGM. According to the NHS, there were 6,415 individual women and girls in contact with health services where FGM was identified in the period April 2018 to March 2019. FGM has been illegal in the United Kingdom since 1985 and the law was strengthened in 2003 to prevent girls travelling from the United Kingdom and undergoing FGM abroad.