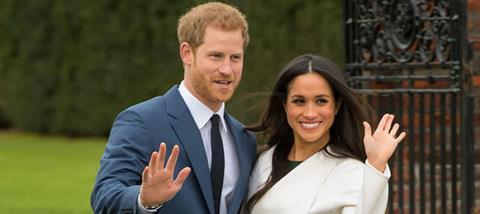 Harry's new role is particularly important in light of the fact that the Commonwealth's 53 member countries have a combined population of more than 2 billion, of which more than 60 per cent are under 30.
The 33-year-old prince, delivering his first speech since being appointed this week, said: "Young people are the answer to the challenges of today."
We couldn't agree more! In a world that seems to be getting more and more challenging – rising mental health issues, abuse, online bullying – how can we equip our children and young people to be that answer? How can we help build their resilience and release them to bring hope to a broken world?
Harry told young adults from across the Commonwealth that they would be the ones to change the world: "As I travel around the Commonwealth in my work on behalf of the Royal Family, it is striking to see just how different today's generation of young adults are.
"You are connected. You have made positive use of technology to build relationships within your communities, nations and across the globe.
"You care. You want your nations to be cleaner, your planet to be greener, your friends and neighbours to be treated fairly and with respect, no matter their ethnicity, their religion, or their status.
"You are optimistic. The complicated challenges we face – climate change, inequality, conflict – they do not discourage you. Rather, they inspire you to persevere and effect change."
How can we encourage our children and young people to dream big dreams and help to bring about transformation in society? As Dot Tyler wrote in 'Mine: Restoring an entitled generation' , Generation Z "know that their position in the story is to be light in dark places, so they choose their clothes carefully, think about their waste, care for those living in poverty and seek ways to contribute."
What practical activities, trips or ideas can we share with our children and young people to inspire them to be God's hands and feet in their community, schools and families? How can we challenge them to speak up against the things that break God's heart?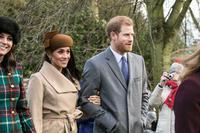 We also need to ask: what can we learn from our children young people? How can their passion, faith and refusal to settle for the status quo challenge our own lives and ministries? Prince Harry told a group of Youth Council representatives this week: "The younger generation literally inspire me and probably all of us every single day."
When Harry announced that he would be joined in his role by his wife-to-be, Meghan Markle, he drew applause and cheers from his young audience. Harry said: "I'm also incredibly grateful that the woman that I am about to marry, Meghan, will be joining me in this work, in which she too is hugely excited to take part in."
Being a parent or a children's, families or youth worker is tough. We will feel overwhelmed, under supported and utterly broken at times. But I wonder if, as the world gathers to celebrate young people from across the world, we need to take a leaf out of Meghan and Harry's book and reignite our excitement for the important work we do. Because let's face it; this is the best job in the world. Children and young people might be hard work sometimes but they are also "the answer to the challenges of today".
Get your free copy of Premier Youth and Children's Work