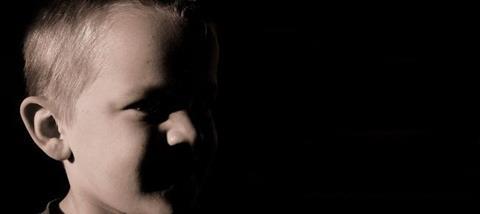 Almost two thirds of parents and grandparents in the UK believe that childhood is getting worse, according to a leading children's charity.
Action for Children, which surveyed 5,000 people across three generations, found that youngsters are facing "unparalleled social pressures" as a result of the "collapse of investment" in children's services.
The research showed the majority of grandparents (62%) and parents (60%), as well as 34% of children, say childhoods today are worse than they were in the past.
The findings point to both online and offline bullying as the "top obstacle to a good childhood", something that all three generations surveyed agreed on.
Pressure to "fit in" also came out as a top concern amongst all age groups.
Children are also increasingly concerned about world issues such as Brexit, terrorism and violent crime, according to the survey.
91% of children, some aged as young as eleven, admitted that they were worried about "adult issues", with poverty and homelessness (50%), terrorism (49%), the environment (48%) and inequality (41%) causing the most concern.
The survey also revealed disparity between the generations in what the biggest issues facing children are. While adults are concerned about screen time, children are more likely to cite pressure at school as one of their biggest concerns. Adults are also underestimating their children's worries over knife crime, terrorism, and mental health.
Action for Children believes we are on the brink of an "emerging childhood crisis, with young people facing unparalleled social pressures at the same time as a drastic reduction in children's services."
Action for Children's chief executive, Julie Bentley, says: "The country is sleepwalking into a crisis in childhood and, far from being carefree, our children are buckling under the weight of unprecedented social pressures, global turmoil and a void in government policy which should keep them well and safe.
"Our research shows children worry about poverty, homelessness and terrorism and the vulnerable children we work with every day are facing traumas like domestic abuse or neglect, going hungry or struggling with their mental health, without the support they desperately need.
"For the past decade, the government has been asleep on the job when it comes to investing in our children. The next Prime Minister must wake up to this growing crisis and put our children first."
Now, the charity – which has been running for 150 years – is calling on the government to create a "National Childhood Strategy" to address the issue. It wants those with the power to create change to "get a grip on these issues" and provide "funding to deliver urgently needed services to keep children safe from harm."
One youngster helped by Action for Children is Cathal, 15, from Newcastle, who believes that poor mental health and an overwhelming desire to fit in stopped him "enjoying being a kid."
He says: "In school we have so much pressure too, and exams are everything. You feel that if you fail them, your whole life is over.
"I got interested in current events and politics at 13 – the generation who is making these choices won't be around for the consequences and it's us that will have to bite the bullet. There's no investment in schools or support given to children for mental health and other things and it's such a shame."
His mother Mandy, 48, and grandfather Dessie, 71, agree that the pressures currently faced by children and young people are unprecedented.
Mandy says: "Childhood is getting worse and kids know so much more about the world – worrying about things I never knew about. When I was young we lived our childhood; we played with our dolls, our bikes and our scooters. You didn't have peer pressure and the internet to affect you."
Dessie believes that the government is preoccupied, and that children are suffering as a result. He says: "For the last three years, politics has been completely tied up by Brexit, so nobody's been worried about children or schools – it's brushed under the rug. Nobody listens to kids anymore and that's the sad truth."