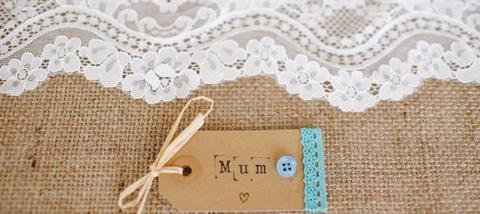 Faith at home
It's been the buzzword of children's and family ministry for years. We know how important it is to equip families to make worship part of everyday life. Now, more than ever, it is important to give families resources that could help them while they self-isolate.
One option is the free Home for Good resources, where you can find a complete plan for marking Mother's Day at home. All the ideas are designed to encourage children and adults to celebrate together all the people who help raise us, and to pray for everyone to see their part in caring for vulnerable children.
Call those who are lonely
We could celebrate Mother's Day by showing motherly love to those struggling the most with isolation. For those who find Mother's Day difficult at the best of times, isolation may be even more damaging for their mental health. Encourage families to ring those they know or members of your church and wider community to check in and see how they are.
Live stream
If you're feeling particularly brave, why not live stream your worship over Facebook or Instagram. What better time to take up online evangelism? If you want advice on how to do this, check out Premier Christianity's helpful article [https://www.premierchristianity.com/Blog/Coronavirus-How-to-livestream-your-church-service].
Worship over Zoom
Ah, the wonders of modern technology. We can meet up with the world from the comfort of our sofa. With so many feeling the loneliness, and families juggling working from home and caring for kids, a Sunday service from the living room might be ideal.
Zoom is a free video calling service. It offers video chat, screen sharing for slides, break out rooms for small group discussion and all sorts of other handy gizmos that could serve your church. You can set up a call and share it with everyone, who can then open the link on any internet browser.
Home for Good, like many other organisations, has updated our Mother's Day resources to include a service plan designed to be used online. It's got ideas on what prayer, Bible study and sung worship might look like when we're not in the same physical space.
As with all our resources, we hope they sensitively respond to how hard Mother's Day can be and calls for everyone to play their part in caring for vulnerable children.
Share the love
With so many more people seeking comfort on online platforms, as Christians we can spread a positive message of love and thankfulness.
Encourage each person in your church to dig out a photo of a woman who helped raise them. They could think of those who aren't their birth mothers, but still played a part in raising them.
They could share a photo of that woman or them holding that photo with a message of thanksgiving about who she is and the role she played in their life. They might want to share it on Facebook or Instagram with the hashtag #TodayIsAboutYou. Let's see if we can get it trending!
We'd love to see so many come through this year sharing how churches worshipped and showed God's love to those who need it most even in the face of crisis.
Emily Howarth is project manager for Home for Good and a regular volunteer children's worker in her church. To sign up for free Mother's Day resources from Home For Good click here.