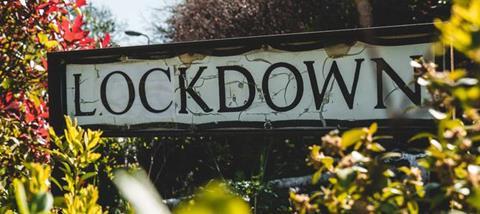 I work for the St Vincent de Paul Society, a charity started by Blessed Frederic Osanam in 1833. It's Catholic in its foundation and values but supports anyone, anywhere in the world, regardless of religious beliefs. I'm part of the Young Vincentians team, and as programmes support officer, I focus on volunteer recruitment, training and retention, attending schools and parishes and on youth events.
While it may be strange for many people, working remotely is my 'normal', and so most days, I start off by signing in to my emails around 8am, responding to any enquiries, checking in with my manager and discussing any priorities for the day ahead as part of my routine.
Frequently I am working on a workshop resource, volunteer newsletter or checking in with volunteers about their experiences. I hold monthly Zoom calls in the evening for this purpose already (something that's become second nature to many of us now) as it is important to check in on wellbeing especially when some volunteers are in isolated areas. This is particularly vital during the pandemic, and so some of the team have been having a weekly check in with volunteers by phone during Covid19. We have also provided resources online for young people to continue reaching out to them in the lockdown.
Our volunteers, known as Young Vincentian Development Officers (YVDOs) help us daily to promote our programmes, Mini Vinnies, for ages seven to 11, Youth SVP, for the 11 to 14s, and B-Attitude, for those up to 18, and engage in schools and parishes. Our programmes encourage young people to put their faith in to action and support their communities, gradually building up their leadership experience and communication skills. The groups are self-run by the children with adult support, and take part in activities such as collecting for a food bank, knitting hats for the homeless and initiating an anti-bullying campaign in their school.
Usually, I stop for lunch around 12:15pm. During lockdown, I have been engaging with online dance sessions to ensure my wedding dress will fit without too many alterations! I watch TV, contact my fiancé, and I regularly go live to talk about books or my everyday experiences, run Facebook events and post memes or funny posts to engage my followers.
When I'm in the office with the team, we usually have a coffee catch up after attending Mass at St. George's Cathedral, Southwark, before getting on with planning future events, be that a presentation at a diocesan chaplain day, a stand at an event, an annual Mass for Mini Vinnies at Westminster Cathedral or older groups at St. George's or a volunteer training event.
Working remotely can sometimes feel isolating, and so I check in with the team in the office once a day and also chat to my manager via phone if necessary. At the end of the day, around 5pm, I write a list of completed actions and next steps (a great way to keep track and give yourself a pat on the back!), emailing them to my manager for her information. As I work Monday – Wednesday, it's even more important that colleagues are kept in the loop.
I am proud to work for the SVP, and despite being at home, every day I am able to work alongside friends and colleagues and develop my faith and spirituality through the rhythm of shared prayer and reflection.
Katharine O'Brien works at the St. Vincent de Paul Society.
What have you been doing in lockdown? How are you coping with working from home? Reach out to us and let us know!