Trish Hahn gives some guidance for those needing to endure the challenges of disability
Many of us know that parenting a child or young adult is exceptionally hard work, it is a 24/7 unpaid job, particularly when your child is poorly. But what about those of us who parent a child with either a visible or hidden disability?
I have an adult daughter who is nearly 20 years old, who has quadriplegic cerebral palsy. She is non-verbal, has learning difficulties, uses a communication device called an eye gaze, is tube fed, needs multiple daily medications and needs to be hoisted into and out of her wheelchair.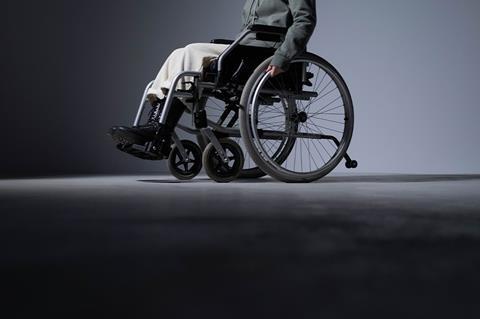 I found life very hard when she was younger, I didn't have the help or support I do now and at times I really struggled as a parent and in my walk of faith as a Christian.
I have a friend whose daughter is visually impaired, who cannot be left unattended as she needs to be guided everywhere. The parents have had to install cameras in her bedroom so they can ensure she doesn't try to wander around during the night and hurt herself.
Trying to procure cane training (different types of cane for different visual impairment) for herself and her daughter has been very difficult, impeded by those people assigned to help who don't engage, frustrating family members in an already challenging situation where no one from a medical capacity appears to want to provide help and support. For this particular family these trying parental decisions are based around essential living arrangements such as ground-floor accommodation or the type of car needed for transport or where to go on an outing or on holiday as the terrain may be uneven or bumpy. For a visually impaired child or adult, a simple thing such as uneven surfaces can cause much anxiety and apprehension when most of us wouldn't even give it a second thought.
Each of us will have different parenting issues to address within our households. Our church communities should be a valuable support to us, meeting with others who have faced similar challenges and can lend a listening ear.
For myself…
The key to my parenting challenges is my faith in God to see me through difficult times and to celebrate the joys that come with seeing my prayers answered. As a Christian parent my strength to endure these testing times comes from God, when I immerse myself in his word I know I need to change my daily habits so I am living how God wants me to live. The more time I spend in his presence the more resources I will have for those daily decisions.
Torch is an established Christian mission that aims to overcome sight loss as a barrier to finding a personal faith in Christ and living a fulfilled Christian life. It provides Christian literature (in braille, giant print and audio media), fellowship and personal support to visually impaired people in the UK and around the world.

Trish Hahn is Youth Pastor at her local United Reformed Church, and Regional Messy Church Co-ordinator for North East Essex from 2014 to current.
View full Profile