Jesus walks on water and feeds 4,000 just for starters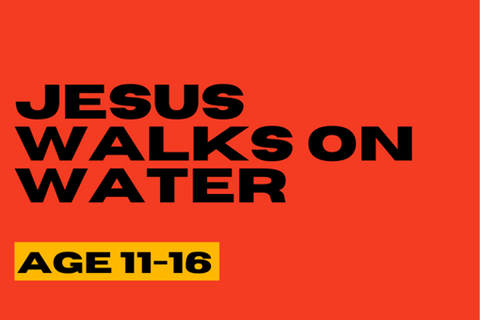 This month it's all about Jesus being amazing:
Jesus walks on water (Matthew 14:22-36)
The disciples, on a boat in the middle of Lake Galilee, think that they've seen a ghost, but it's actually Jesus walking towards them across the waves.
Jesus feeds 4,000 (Matthew 15:29-39)
In this lesser-known feeding miracle, Jesus provides a meal for 4,000 men (not to mention the women and children) with seven loaves and a few fish.
Who is Jesus? (Matthew 16:13-20)
Jesus asks his friends what people are saying about him, but it's Peter – impulsive, confused Peter – who gets it spot on. Jesus is the Messiah, the Son of the living God.
Jesus is amazing! (Matthew 17:1-13)
Jesus appears in glory and is joined by Moses and Elijah, in a event often called the transfiguration.
Supporting documents
Click link to download and view these files