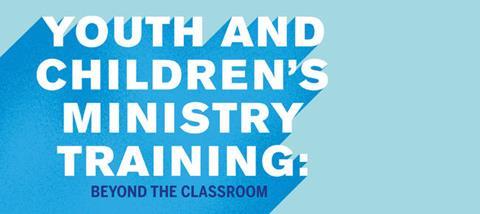 While I was training, I worked with 13-to-15-year-olds on Spring Harvest's campsite in France. I attempted to run an activity with a group of young people where we filled water bombs with paint, attached them to a canvas, and threw darts at them to make some pretty art. It completely 'bombed' - half the water balloons exploded as we tried to fill them and the other half wouldn't pop when they were filled. So we just ended up playing with the paint instead, putting handprints on t-shirts, trees and the marquee our work was based in.
As the session finished, and I was cleaning up, a dad, who had been watching the whole activity from his tent came up to me. I immediately began trying to form a decent excuse for the chaos that had just happened, when, instead of complaining, he thanked me. He explained that he was impressed to meet youth workers who would let young people express the creativity of God in their own ways.
It was a brilliant end to a very fun morning, and it taught me a fresh lesson about letting young people experience the joy of God even through activities which don't go as planned!
In our training we were encouraged to plan and be organised, but not to let that hold us back if we saw an opportunity for a great moment to connect with God and young people and this experience was a perfect demonstration of that!
Ruth is a family worker in Manchester. She studied at Nazarene Theological College.
With the help of brilliant training facilities, patient tutors and supportive peers, mortal embarrassment can ensure that we're ahead of the curve, funny childish observation can help expand our own thinking, accidents can be turned into creative masterpieces, apparent disaster can reform our preconceived judgements and shared experiences can create lifelong friendships.
Youth and children's work training is full of stories like these. Our subsequent work with children and young people is also packed with similar anecdotes. It would be much simpler if training occurred solely in the classroom but years of experience have shown that it is through the proverbial battleground that we learn to be the best youth and children's work soldiers we can possibly be.
We have compiled the information here with the help of David Howell and the UK Christian Youth Work Consortium. Together they run cywt.org.uk, which provides details of the majority of courses available across the UK. All details are accurate at the time of going to press. We advise you to consult the specific websites of the various training colleges and organisations for more detailed information.