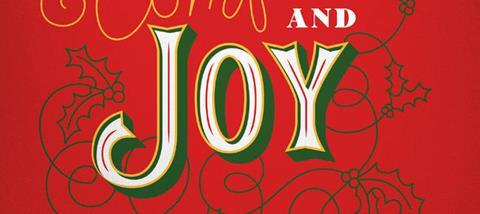 Here is the story of a young refugee family. When she was just weeks from giving birth, a vulnerable teenage bride and her new husband had to travel 98 miles across rough terrain so they could register under the authority in charge.
Exhausted, they collapsed in the storage-room-come-shed of one property in the overcrowded city. The cave-like animal store became the hospital room for this young girl to give birth in. Her son was born among sacks of animal feed and straw. It was nothing short of a miracle that both mother and child avoided infection. Yet before they could properly recover, they fled their country. The dictator in charge was carrying out ethnic cleansing and their son ran the risk of becoming a victim of genocide. They travelled over 200 miles before they were safe enough to settle and remained displaced for years before returning home. That tiny infant, buffeted across the Middle East by geopolitics, became the saviour of the Universe. Why? Because he was willing to give up the life his parents jad fought so hard to protect. He died to pay the price for all the horrible things going on around him and us.
The raw reality of our Christmas story is heartbreaking, powerful and relevant to the estimated one billion children growing up in poverty today. Charities are brilliant promoters of the Christmas story because they are advocates for children with a similar start in life to our Lord. The link to charitable work at Christmas is noble, brilliant, appreciated and right. But we often see it as running alongside our evangelism strategies and discipleship plans. What if, instead of seeing it as a helpful addition, charitable work was central to our discipleship and evangelism with children and young people?

Let them hear the whole story
Turning the story of that first Christmas into a one-dimensional swirling snow globe scene denies children and young people a full understanding of Jesus and the reason he came to Earth. For more on this, see Krish Kandiah's 'Slaughter at Christmas' in December 2015's Premier Childrenswork.
The raw reality of our Christmas story is heart-breaking, powerful and relevant to the estimated one billion children growing up in poverty today
Rachel Turner points out in Parenting children for a life of purpose that we too easily separate the core of the gospel into bitesize chunks. She chides that when children are still young we explain that God loves them and nothing much more. We then steadily, but all too slowly, drip-feed them wider ideas of sin, grace and the need for evangelism. She rightly points out that this stunts their spiritual growth. I wonder if the same theory can be applied to how we engage with Christmas.
We often underestimate children and young people's spiritual capacity. Yet we know they have a deep-seated sense of justice. It may come out when they lose a game of dodgeball. It might also arise when they see people like themselves suffering. Dan Brewster, director of Compassion International's academic programmes, says: "Outreach in the community is the perfect classroom of life that builds character in children." Using the Christmas story as a springboard for fundraising or other charitable deeds is not only good for charities, it is good for our young people.
Let them look out
Charities have some great children's resources linking the Christmas narrative to fundraising and outward thinking. Toybox's resource Midnight star, available as a PDF online, uses the visit of the Magi to demonstrate the need to provide birth certificates for street children. Equally, Spurgeons has used elements from Charles Spurgeon's first sermon to encourage children to be a star at home, in church and in the community.
David Marshall from the Meaningful Chocolate Company points out that children and young people need to think about charity beyond just giving money. Their collection of Christmas goodies, including Advent calendars and tree decorations, not only tell the Christmas story, they are also Fairtrade. These resources work well as an evangelism tool, as individual presents or as corporate gifts to schools or youth groups.
This same principle could apply to the presents we encourage our children to give. When they choose gifts for their friends and family, do we encourage them to think of the global cost? Educating our teenagers on this before Secret Santa, and pointing them to Fairtrade and ethical gifts like CAFOD's World Gifts could be a great start. Equally, World Vision is launching new Christmas gifts, available online. These include some more unusual things, like self-defence classes for a teenage girl. Or how about getting our children or young people to give in a more challenging way? Hope for Justice runs an initiative where young people can set up a pledge page, so instead of getting gifts they receive donations to this anti-slavery charity. A similar project could work as an interesting festive challenge or perhaps even as a replacement for Secret Santa.
Alternatively, children may prefer to give something away that they covet. One of our youth group donated her long locks to the Little Princess Trust who made it into a wig for children who had lost their hair. She said: "Part of the reason was because my grandad lost his hair to cancer. I thought I had so much, someone else needed it more than I did." This might not work for everyone in your groups, but what about giving up technology for a sponsored 'blackout' using the Open Doors resources? Get them thinking about this as a spiritual discipline in which they model Jesus and his teaching against the natural grain of society. You could even model it yourself!
Let this be the generation
Our young people have never known a world without Google, Facebook or Amazon Prime. They are optimistic problem-solvers who see opportunities to fix the world far more easily than their predecessors. However, we can easily worry about their short attention span and any signs of shallowness as a societal trait. Although many areas across the globe live and die in conflict, the West has not seen a war on its own turf in generations. Poverty can often seem a far-off concept to our children and young people.
Less than one per cent of the world's annual weapon spend was needed to put every child in school by the year 2000. But it didn't happen. Focusing this generation could be a great way of tackling statistics like this. Proverbs 22:6 implores us to teach our children the way to go. If we can get a generation that sees no problem as unsolvable to lift their peers out of poverty, fewer and fewer children could see the same start as Jesus did.
If you are committed for the long term, why not look into your group sponsoring a child? Sponsorship programmes are available through charities like Compassion, Save the Children and World Vision. You could look into a church partnership pioneered by your youth or children's group. They give your group a chance to grow up with a child on the other side of the world through letters and other contact. You could also see if your church, as a whole, might want to become a 'partner church' with a charity like Tearfund.
Our young people are optimistic problem-solvers who see opportunities to fix the world far more easily than their predecessors
If you want to make global poverty more relatable but don't think you can commit to long-term fundraising, why not try the latest children's and youth resources from Open Doors? The mission uses the story of a refugee named Noeh to make the reality of life as a persecuted Christian refugee relevant. Although not explicitly festive, Noeh's story parallels the Nativity story in a way that could encourage your group to look beyond their comfortable homes this Christmas.
Let children be our best evangelism tool
Charity work is not only good for children and young people; they may also be the best people for it. They often grasp the need to carry out charitable work far more than adults, particularly because they don't have the same pessimism about it. Seren Boyd from Toilet Twinning muses: "There is something about the innocence of a child. They see a problem, they are horrified by it, they want to fix it and they don't doubt that they can. We as adults often complicate it."
Seren also points out that there is something incredibly disarming about children. When we see them channelling their faith into good works, it opens our eyes to the need in a way that can refresh and challenge us adults to do more. I recently took a group of young people on a mission trip to Romania. They returned and threw themselves into fundraising through charity runs and open-mic nights. Seeing their drive was inspiring.
You might not be able to take your group abroad, but you really don't need to. Children and young people will be aware of numerous problems around them. If they are passionate about families who cannot afford to feed themselves, maybe suggest a reverse Advent calendar, where each day or week children donate their tins and food to their nearest foodbank centre. Check out the Trussell Trust, which runs hundreds of food banks around the country as well as holiday clubs. Make Lunch also provides essential provision for children during school holidays.
Awareness of local homelessness or the refugee crisis could lead to a sponsored sleep-out through charities such as Glass Door, Centrepoint and Housing Justice. Or contact local soup kitchens, such as those set up by the Salvation Army, to see if children or young people can volunteer in any way.
Let children understand it for themselves
Whatever we do, we need to make it tangible to children and young people. Getting involved in local issues can be a great way of doing this. Getting them thinking more globally is also important, so we need to think about how we put that across, especially to very young children.
Toilet Twinning is a useful example of this. Children can have a good snigger about toilets, but also understand that they are useful. This year, Toilet Twinning is releasing a Christmas resource called Shine that will be available online. Equally, the Samaritan's Purse shoebox appeal works because children understand the joy of receiving presents. With teenagers, maybe you could volunteer at your nearest collection centre. Seeing the process brings home how complex the issue is and the scale of Operation Christmas Child.
Picking something they can get involved in and run with themselves is best. CAFOD has lots of advice about this on its website, including a quiz night your group could run. Of course younger children need more guidance than teenagers, but we should let them choose. Give your children and young people time to think about what they are good at, what they enjoy doing and how they could use their gifts to fundraise. Bake sales are great, but what about other skills they have? If they are good with computers, why not run a sponsored IT lesson for older people? If they are sporty, maybe suggest a sponsored run, walk, hop or skate? If they are musical, carol singing or an open-mic night could be fun. The key is that the children and young people themselves decide how they can help so they feel the full benefit of knowing they have achieved something. It will help their faith grow, while making a difference to the world around them, and it may even help our own faith too.
Click here to request a free copy of Premier Youth and Children's work magazine