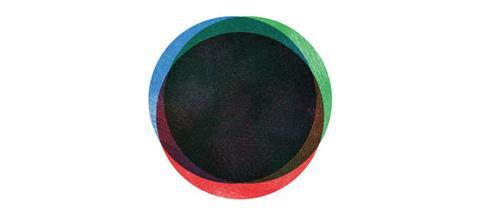 Consider who you have
If you have 32 seniors, two 8-year-olds, a reluctant teenager and 17 cats, start there. It doesn't matter if your church currently lacks one or more generation. These absent people will come in time if you cultivate a rich and welcoming family environment. It's not about doing more things, it's about investing in who you have and adapting the way you operate. Putting on isolated and occasional events that feature the word 'intergenerational' and allowing the Church to broadly continue with business as usual misses the point. Intergenerational is about the culture of the church and how it operates rather than the activities or services it has on offer.
Programmes finish, and ministers and personalities leave, so if that's the glue that keeps your church together it may fall when things change. Invest everything you have in the people you have right now and support them in holding and maintaining the family culture, so when new generations come they will 'stick' because they feel welcomed into your family rather than simply being slotted into an existing programme.
Make a three to five-year plan
Once the leadership is behind the idea, make a detailed three to five-year plan that will guide your church on its intergenerational journey. Make sure that each year's goals are realistic and achievable, but also that they progress to the following year's goals. Also, ensure that various people within the team are accountable for specific areas, and use this as an opportunity to affirm every individual's God-given gifts.
There is no right way of doing this, but it would be wise to write up a document together that gives as much detail as possible without tying yourself into a rigid plan. Ask yourself which specific goals you want to achieve by year one, year two and so on, then identify multiple ways of achieving them. Dream big, but ensure that your targets are manageable. Regular 'small wins' will be more encouraging for your team on this journey than the occasional 'big win' every year or so. Once again, be patient, play the long game and invest in the journey.
Why is 'intergenerational' the model we, as Christians, should be cultivating in our churches? Well, in short, it is the most biblically sound view of the Church and how it should be structured. In Intergenerational Christian Formation, Allen and Ross outline how the Church began as a close-knit intergenerational body of believers who formed together to share and grow their faith in Christ while enjoying fellowship with one another. The book helpfully highlights the rise of age segregation since the Reformation era, and how this has influenced the Church's form and structure, gradually fragmenting the generations and adopting a cultural model rather than a biblical one.
Intergenerational is not a new concept, it is just a new (and rather fancy) way of describing church as it should be, according to scripture. When you hear the word, it is being used because the person saying it recognises that age-segregation should not be the Church's default position.
I would encourage you to start a Christ-centred, intergenerational conversation within your church. "But why me?" I hear you ask. Because youth and children's ministers have, throughout history, been prayerfully serving, shaking and moulding the whole body of Christ. If, like me, you want to be part of a church where every member has the very best opportunity to lead the next generation to Christ, let's begin a journey that invites everyone, whether big or small, to have a seat at the table, reunites the whole church family and celebrates every generation as the Church of today.
DAVE MARTIN is a children's, youth and families' minister, and a lay reader in the Church of England. He will soon be joining the international Messy Church leadership team to work at the Bible Reading Fellowship.