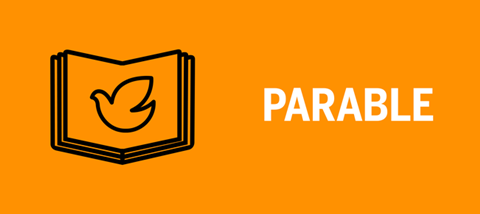 One day at school, Xander noticed a poster in the corridor. "Year 10 Bake Off! Next week! Bake your best cake and bring it in. You could be a winner!" He smiled; he was going to smash this.
That weekend, he worked and worked. Sponges, chocolate ganache, lemon curd, fresh cream - he put them all together to create a magnificent showstopper. A winner, there would be no contest.
When the day came, he carefully brought the four-tiered beauty into school and placed it on the judging table, with his name carefully positioned in front of it. During the day, he could barely concentrate, counting down the hours until the winner was announced.
Finally, the time came and Xander rushed back to the competition classroom. There, in front of his cake, was a large 'first prize' rosette. But wait, that wasn't his name on the card next to the cake. The card read 'Phoebe Saunders'. He frantically looked around to see his name card and there it was, next to a sorry-looking granola bar. Someone - Phoebe - had swapped the cards!
A teacher came up to him and said: "I was surprised you entered that." She pointed at the bits of granola. "When I came in to do the judging, I was sure this cake was yours." The teacher waved her hand at Xander's stolen cake. "It's so delicious!" The teacher cut a large slice and walked off, chomping on the cake.
"But..." Xander couldn't get his words out. Surely, they didn't think that he had made that travesty of oats and raisins! Surely, everyone knew him by his cakes! Out of the corner of his eye, he saw her. Phoebe. The cake stealer. The granola bar burner.
He walked up to her. "So, how did you make the cake, Phoebe?" he asked. "Yes," said a teacher. "I'd love to get the recipe!"
Phoebe stammered. "I… er… well…"
"Gotcha", thought Xander.
Discussion questions
Ask the young people these questions. Try to let discussion flow as much as possible, without interjecting too many of your own ideas:
Xander was a good baker, and people knew that by his cakes. Are you good or talented at anything? How do other people know?
Has this kind of thing ever happened to you?
What does this story tell us about our personalities?
Is it ever possible to be one thing, but act in a different way?
This story is based on Matthew 7:15-20. Read the passage with the young people and compare it to this one. Discuss what Jesus might be saying through his story.