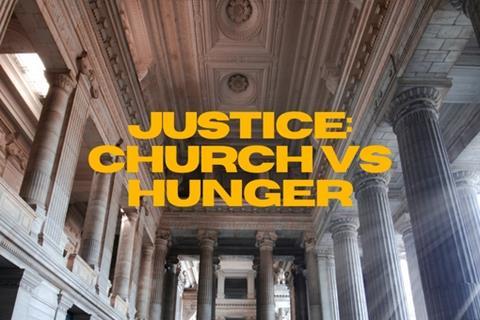 Know the facts…
The hunger games is the reason most people have Googled the word hunger over the last three years.
795 million people live in chronic undernourishment. Hunger steals futures.
The Church is a significant, globally connected, civic network around the world with millions of churches worldwide. The Church gives hope.
Talking points
What do you love about your church?
People have searched on Google for The hunger games more than they have for the issue of hunger directly. What difference would it make if this was the other way around?
What potential does the Church have to fight hunger? And how can you be involved? (For example: do a fundraiser, read the news on countries facing famine and pray, do the Mean Bean Challenge).
Every month we pit two topics against each other and ask Google which one is most popular with online searches: which are your young people talking more about? Sources - Facts: UN, Chart: Google Trends
If you spend yourselves on behalf of the hungry and satisfy the needs of the oppressed, then your light will rise in the darkness, and your night will become like the noonday. Isaiah 58:10
Here are some ideas
Hunger is a thief. It robs people of freedom, ruins self-esteem and wrecks dreams. But there's one thing that hunger doesn't count on: the Church. Together, we can act against poverty and hunger. Hunger steals futures, the church gives hope.
For more check out Tearfund's Church vs Hunger youth group resource go to joincanopy.org/churchvshunger.