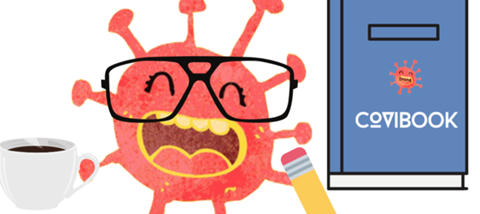 There is also an excellent prayer/daily office including Widget symbols provided by our friends Disability and Jesus, which you might like to look at and use at this time, especially as we are unable to get to church: http://anordinaryoffice.org.uk/index.php/covid-19/
Twinkl Home School Resources Available Free
There are inspirational lesson plans, schemes of work, assessment, interactive activities, resource packs, PowerPoints, teaching ideas at Twinkl. Twinkl are offering free access to their site and resources to support you as you work with children at home. Visit the Twinkl site at www.twinkl.co.uk/offer and use the promotional code PARENTSTWINKLHELPS to get free access to the resources while schools are closed.
For Teenagers Or Young Adults With Learning Disability
These are some really helpful resources from the Council for Intellectual Disability in Australia, and are a great way of explaining Coronavirus/Covid-19 to teenagers or young adults with intellectual/learning disability:
Staying safe from Coronavirus: Staying-safe-from-Coronavirus-council-intellectual-disability-Mar2020
Viruses and Staying Healthy: Viruses-staying-healthy-Council-Intellectual-Disability
Additional resources are available on the Additional Needs Alliance website. Go to https://additionalneedsalliance.org.uk/information/ then choose 'Resources' and 'Our Time At Home'.
Mark Arnold is additional needs ministry director at Urban Saints (urbansaints.org/additionalneeds) and co-founder of the Additional Needs Alliance. He is father to James, who has autism, and blogs at the additionalneedsblogfather.com.