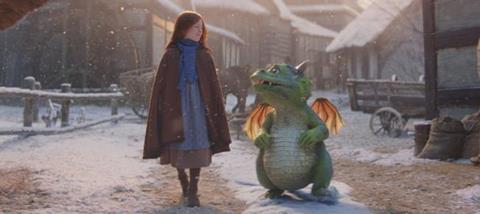 The town in the advert would be much poorer without Edgar, or if they tried to make Edgar someone that he is not. And the town would be much poorer without Ava too, who is prepared to stand up, support and encourage her friend despite his differences. I long for a world where everyone is accepted for who they are, for what they can contribute and for the diversity that it brings. I long for a world where there are more people like Ava, who aren't put off by disability and are kind and loving to everyone.
So while I'm sure that this year's iconic advert will touch the hearts of many for a wide range of reasons – let's focus for a moment on the story of acceptance, welcoming and belonging and see how we can utilise this on our own lives this Christmas.
Mark Arnold, also known as the Additional Needs Blogfather, is co-founder of the 'Additional Needs Alliance' – a learning and support community for youth and children's workers, parents and organisations. You can check out his original blog post on Edgar the Dragon here.