Headlines about the dangers of video games may not be so prevalent, but most parents are nervous about the content of games and the time spent on them. Youth and Children's Work Game Boy columnist, Andy Robertson, suggests the answer may be to play video games yourself. Yes really.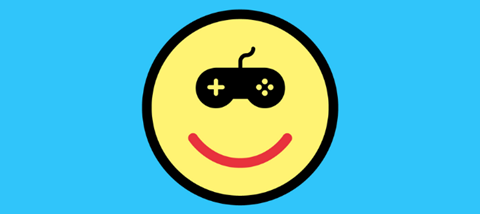 I've created a big database of video games so that parents and carers can check what children are playing and find more appropriate alternatives if need be. The Family Video Game Database lets you search for games by age rating, console, whether it has in-game purchases or online interactions. You can also search for games that are low pressure, or games for children with a vision or hearing impairment.
It's a tool that is designed to help parents and carers gain understanding and confidence in the area of video games. The most important piece of advice I give to parents and carers about healthy gaming is this: If you have a child who loves video games, the most important thing you can do is find some games you want to play yourself.
I know this sounds a bit crazy. I'm often stopped by parents who want to tell me they will "never play a video game" when I'm speaking at schools and churches. And I completely accept that it sounds like a ridiculous idea to already pressured and busy mums and dads. But it really is a powerful way to change the conversation about games in your family.
The first step is to find a game you might want to play. This is very rarely a game like Fortnite, Minecraft or FIFA (although some parents will enjoy those). I have a list of games for parents who don't (yet) play games that are quite different. These are games that can be played on smartphones, are easy to understand and operate, only require 10-15 minutes a day and are about topics that are aimed at adults. Help a Syrian Refugee get to Europe. Guide a young couple falling in love. Escape to the forest to find hope after losing a partner. Travel the world in 80 days.
Taking a risk and playing these games offers a first-hand taste of what games are like. They put you on the same page as your child's hobby. We could talk all day about great wine or beautiful paintings, but if we never tasted wine or gazed at paintings ourselves we wouldn't really understand the attraction.
As well as playing games yourself, it's also really good to play games together as a family. Taking time to find a game the whole family will enjoy and setting aside time to play it is an effort. But like doing the shopping, cooking and gathering for family meals, the effort is well worth it.
I've got another list of great games that you can play together as a family. These offer players of all abilities a chance to do well. They offer challenges where you will need to talk and plan and work together. They are a level playing field where you can have fun and laugh together in an engaging way — more like a board game than a blockbuster film.
Whatever you do to better understand the video games your children enjoy, engaging with them and sharing the experience is a powerful and important way to anchor it as part of family life. This is a great way to have fun together, but also establishes healthy habits for their digital future.

Andy Robertson is a newspaper and broadcast journalist specialising in families and video games. He is the author of the Taming Gaming book for parents and runs the Family Gaming Database.
View full Profile