Andy Robertson believes this popular video game will enthral and thrill many young people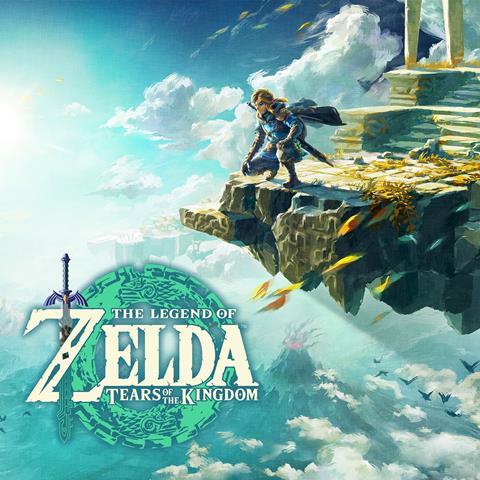 Video game:The Legend of Zelda: Tears of the Kingdom
Rating: PEGI 12 for moderate violence
Age to play: 10 plus
Genre: Action adventure
What I liked: The Legend of Zelda: Tears of the Kingdom is the latest in the long series of Zelda adventure games. As well as exploring Hyrule you can also take to the skies in an expanded world full of secrets. The game stands out for how heavily it leans into crafting and special abilities to offer many ways to progress dungeons, tackle enemies and get around the world.
What I didn't like: Nothing springs to mind
Thoughts for parents: For Christian parents, there are some really positive aspects of the game to be aware of. Maybe more than any Zelda video game, this is an experience that invites imagination and creativity. While there are battles, quests and the usual feats of skill, the ability to Fuse game items together enables players to work out ways to power-up their character or (more often) find ways to avoid fights if they are not ready for them. Many aspects of combat can be avoided with a well-crafted bridge or flying machine.
It's worth noting that this is a magical world with creatures and powers that could have been drawn from the pages of Narnia or Harry Potter. Although magic and dark arts are not the focus of the game, they do feature and are an aspect that is hard to avoid.
The game is rated PEGI 12 for moderate violence. This means the game contains depictions of non-realistic violence towards both humans and animals. It's not rated older as this is not realistic. There is no blood and when enemies are killed they fall down and vanish into a puff of smoke. In the US, the game is rated for younger children with the ESRB Everyone 10+ label. The ESRB also note that "a handful of creatures like Great Faeries wear revealing outfits, with moderate cleavage and/or exaggerated-size breasts; characters are sometimes depicted wearing boxer-briefs".
Like other Zelda games, this is a grand adventure. If you decide it's a good fit for your family and children, it's a great game to play together. Some families share the adventure by taking turns on the same save file. Other families each create a separate save and can compare their progress with each other.
The sheer scale and inventiveness of how you can progress is full of creative possibilities. This is paired with a fascinating and huge world to explore and interact with. If your family has enjoyed The Lion The Witch and the Wardrobe or The Lord of the Rings, this is like stepping into those pages and writing your very own adventure.
The game is only available for the Nintendo Switch and usually costs £59.99. Read the full Family Gaming Database report for all the details. They also have a Tears of the Kingdom accessibility report if you have family members with disabilities who would like to assess how playable it will be for them.


Andy Robertson is a newspaper and broadcast journalist specialising in families and video games. He is the author of the Taming Gaming book for parents and runs the Family Gaming Database.