Rebecca Glover fondly remembers Christian youth festivals and urges you to create some great memories for your children.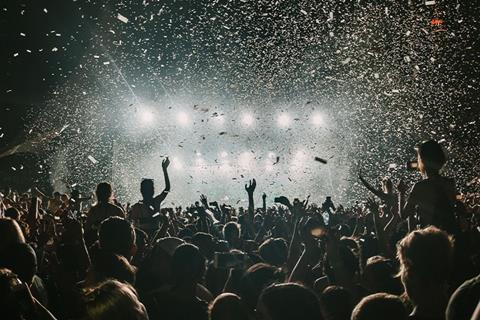 Q: What does a few thousand young people in a Big Top, ten boxes of Frosted Flakes, and being woken early by the youth group opposite playing, ironically, Awake My Soul, on ukulele, all have in common?
A: Summer festivals.
It's that time of year when we begin to plan for upcoming summer festivals and events. Which is nearest, which is cheapest, which can I bring my children and young people to, why haven't the Jones' brought back their permission slips, and how many young people will forget their sleeping bags?
We jest, but these moments in the year can be significant to a child or young person's journey. It's a time for building relationships with their peers, having fun on inflatables and overcoming fears by signing up to the Open Mic Night. But more than that, it's a time when they attend seminars that speak directly into relevant topics, they raise their hands in worship, they get on their knees and pray. It's a time when children and young people meet with the Holy Spirit in a ginormous gazebo on a showground, of all places. They witness a God that isn't confined to their Church but is on the move here too; moving through other children and young people just like them.
In this article we hope to answer some of, although certainly not all, those questions for you, giving helpful guidance on what festivals and events are available in 2023.
"Run by 4Front Theatre and Virtual Sunday School, Abound is back for its second year. Over the long weekend, expect plenty of activities and events for the whole family to join in. Bouncy castles, Kids praise, outdoor games, bible stories, challenges, theatre, pies to the face, gunge and all sorts of other fun!
When? 18th - 21st August
Where? Lenchwood Christian Centre, Worcestershire
For what ages? All age!
"Explore our range of thought-provoking seminars, check out the kids and youth programmes, or find out what sports, skate and family fun activities are going on. Want to worship Jesus along with some of the world's biggest Christian artists? You got it".
When? 4th - 7th August
Where? Royal Cornwall Events Centre, Wadebridge
For what ages? All age, with a specific program children and families, and for those in school years 7-12
"Dreaming the impossible is a youth movement for young people from churches and youth organisations everywhere. We're passionate about seeing young people meet Jesus and fearlessly follow him, believing that nothing is impossible with God".
When? 29th July - 3rd August
Where? Staffordshire Showground
For what ages? 12-18 years, with volunteering opportunities for those 18+.
"A vibrant summer gathering that's all about community, connection and change. Featuring dynamic venues for youth and young adults, as well as a packed programme of activities, sports, events, seminars, workshops, and after-hours venues. Limitless Festival is the declaration of a generation who exceed the limits of their expectations".
When? 5th - 9th August
Where? Staffordshire Showground
For what ages? 11-17s and 17s-30s, volunteering opportunities for those 16+
"Join hundreds of churches from all over the UK and Europe to learn about and worship God, camp out together and soak in the summer festival feeling, leaving Newday further along in their relationship with Jesus".
When? 31st July - 4th August
Where? Norfolk Showground
For what ages? 12-18 years, with volunteering opportunities for those 19+
Returning for its second year, Satellites is "designed to inspire teenagers to live with God at the centre of their lives for the other 360 days of the year".
When? 4th-8th August
Where? Bath and West Showground, Shepton Mallet
For what ages? 12-18 year olds, with a group for leader's children, aged 1-4s and 5-11s.
"Real transformation happens in young people's lives on Camps… children, young people and families can experience real adventures, discover more about the Christian faith and find a safe space where they belong."
When? 16th - 18th June
Where? Rock UK's Whithaugh Park, Newcastleton
For what ages? 8-19 years, with volunteering opportunities for those 16+
When? 23rd - 25th June
Where? Westpoint, Exeter.
For what ages? 8-17 years
When? 7th - 9th July
Where? United Counties Showground, Camarthen
For what ages? 8-15 years, with volunteering opportunities for those 16+
"Summer Madness is a festival that brings together young people and groups from across the island of Ireland and from every background, for a chance to celebrate, connect and explore the significance of faith in their culture and community"
When? 30th June - 4th July
Where? Portglenone, Ireland
For what ages? 15-19 year olds, with volunteer opportunities.
"We can't wait to be together again to encounter the Holy Spirit afresh and take his blessing back to our families, churches and communities – to see the nation changed".
When? Week A: 26th - 30th July. Week B: 1st -5th August.
Where? Kent Event Centre, Maidstone
For what ages? United is for all ages, with specific programs for adults, children aged 0-11, whilst Luminosity is for 11-18s. Volunteering opportunities for those 13+.
"Over the festival, thousands of all ages gather from different church expressions and communities, hungry to see revival in our time; gathering around campfires that deepen friendships and community; pursuing together Holy fire through worship, prayer and teaching; and encountering the wild fire of the Holy Spirit to take back to our homes, communities and our nations"
When? 29th - 31st May, with access to Big Church Day Out on 27th - 28th May.
Where? Wiston Estate, West Sussex
For what ages? All ages, with various 0-10s programmes, and an 11-19s programme.
Still can't find the right fit? Scripture Union have a whole host of camps and holidays that may be suitable for your children, young people, and families.
A word of encouragement.
I know, taking your children away (or booking them up via a church or para church group) in the summer takes a lot of planning and resources. You might think, is it worth is?
It does mean spreadsheets, lists, and risk assessments. It does mean sleepless nights on a slowly-deflating air mattress, in a so-called 'waterproof' tent. It does mean financial resources and a team of volunteers. But it also means giving a child or a young person the opportunity to meet with Jesus in a whole new way; there's nothing like it.
Some of the most significant landmarks in my faith journey as a teenager took place at summer festivals, as well as some of the fondest memories of my youth group friends. I remember our youth workers telling us that we need to put the pods in our tent otherwise we'll be cold, but of course, we thought we knew best and we wanted to prioritise the aesthetic of the tent. We left the pods folded in the ridiculously small bag, hung fairy lights, and put our airbeds in the centre, sleeping snug like sardines. We were indeed cold. But it is such a beautiful memory I look back on fondly.
I remember the Archbishop of Canterbury on stage telling his audience, "you are precious", whilst my youth worker next to me had, seconds before, written the exact same thing in my journal."You are precious, that is your name".
I remember another year, being prayed for by my youth group, and even when they had moved away I felt a warmth like a hand on my shoulder still; I tangibly felt the Holy Spirit.
It is absolutely worth it.

Rebecca Glover works in digital communications for a national youth work charity. She enjoys creating, watching a good boxset, and going on walks with her husband.
View full Profile