As the new school year gets underway and the cost-of-living crisis puts pressure on families' finances, churches and communities in the Diocese of Llandaff have set up projects to make school uniforms affordable for all.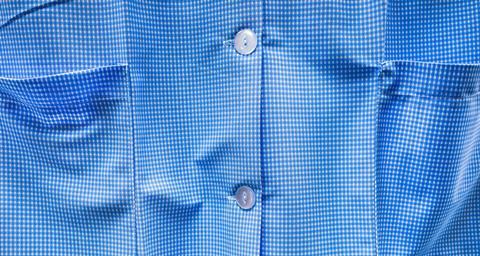 Neath Community Shop, supported by churches in the area including St David's Neath Parish Church, is selling all donated school uniform items for £1.
The items in the shop are donated, sorted and washed ready to be sold and any clothing not suitable for resale is collected by a company, for which the shop also receives money. Many clothes are brand new and still in sealed packets.
Ann Mayers from St David's says customers are grateful because they can go to the shop and pay for the clothes so it doesn't feel like a charity handout.
The Welsh government is also looking at whether schools should have no logo, or use iron-on logos made available free of charge to enable more families to access donated uniforms.
Kathryn Wood is a volunteer and trustee at Neath Community Shop and told Premier she welcomes the idea: "It would be a massive help. My two young children fortunately are in a school that doesn't push the fact that they have to have logo on their uniform.
But it can make it a little bit difficult for some of the children as well, because obviously as they're growing up, it will get pointed out that some of them have got a logo and some haven't. But it I think it would make a massive difference."
Fr Richard Green is vicar of St Fagan's Church and part of the Cynon Valley School Uniform Exchange project. It sees uniforms donated to schools, meaning useable clothes don't end up in landfill and reducing the demand for the manufacture of new uniform. He says it's not only families in financial need who have used the exchange this year – many have been inspired by the ecological aspect of reusing and recycling:
"The exchange is a small way in which we can try and do something about this. We believe in trying to protect God's creation, so the environmental benefits of the scheme are part of this.
"We feel it is important for the church to be involved in this kind of project because we believe in the value of community, of people coming together to help each other. This is the essence of the command to love your neighbour. We also believe in working for a fairer, more just society, where people don't go without simply because of their economic status."
Diocesan senior outreach officer, Christoph Auckland, believes churches play a vital role in helping school children get a good start to their education: "School is a foundational period in a child's life and the impact of clothing on a child's mental health cannot be overstated. With the cost-of-living crisis biting hard into families and the average new uniform costing over £300, this is one bill too far.
"Uniform exchanges, vouchers and grant schemes are essential to helping children feel confident and comfortable as they start school, but that only goes so far and there is much more that can be done to ensure uniforms are affordable for everyone. It's simple things like removing excessive logos and unnecessary branding, not using unusual colours so cheaper replacement items can be found in supermarkets and having one standard uniform, not winter and summer uniforms."
Neath Community Shop has been running for 26 years and each year the money it raises goes back into the community in the form of grants for local projects. Last year £18,000 was given away in grants. The church also receives some of the money for its own maintenance and projects.
Ann Mayers said: "The biggest reward is when we give those grant cheques out and I can see what it means to the people who are getting them in different organisations. It means a lot to them so they can continue to do what they do. We help schools, Cancer Challenge, Friends of Hospitals and Breast Care.
But the little groups like the art groups probably wouldn't be able to continue without a little bit of help from us. I'm always on cloud nine that day."