Victoria Beech has ideas that can make the summer holidays even more enjoyable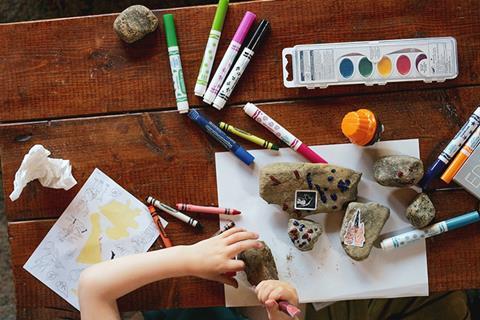 New things to try this summer - Keeping your children busy in the summer holidays
It's summer, so here's some ideas of some ways to have fun together:
Library books – let's start with some free stuff - most libraries do a readying challenge over the summer, so pop in and sign up and have fun reading some new books! Once you get home, make snack and drinks and declare a Book Hour.
Do a game swap – meet up with another family (or two) and have a games afternoon then where you each learn a new game, then swap games.
Open ended play – instead of buying expensive kits buy items which can be used for all sorts of things. I make a small kit of this to go on holiday, trying to stick to 10 things:
1. Paper plates
2. Pipe cleaners
3. Washi tape
4. A few felt pens
5. String
6. Scissors
7. Paper straws
8. Juggling cloths
9. Large buttons
10. Stickers of eyes
Put this kit out on the floor, table or a cloth on the grass and leave your children to play! They'll soon be inventing all sorts of things. (You know your children, so you know if they can handle buttons and scissors without hurting themselves!)
Start a new hobby such as crochet, spoon carving/wood whittling – and buy the kit for that. For older children, buying good quality tools and learning a new skill can be really fun, especially if they choose it! Why not join in with them and learn together?
Faith at home resources – summer can be a great time to try out new things in terms of how you 'do faith' at home, so why not look into some new resources? Here's my current favourites:
- Mother God is a gorgeous, challenging and moving book for children age 3-12 exploring images of God as Mother. Read more here: Review: Mother God | GodVenture.co.uk
- The prisoners, the earthquake and the midnight song is a fabulous book for younger children, with words by genius story-teller, Bob Hartman, and stunning pictures by Catalina Echeverri. See more here: Review: The Prisoners, the earthquake and the midnight song | GodVenture.co.uk
- How to pray – a guide for young explorers by Pete Greig and Gemma Hunt is, I think, the best Christian children's book out this year. It's visually appealing, easy to read, as well as deeply theological and practical. It really is a must buy if you have children age 7-12 years. More here: Review: How to pray – a guide for young explorers | GodVenture.co.uk
- 101 questions to ask your kid to spark an interesting conversation is an excellent free download from Parenting for faith Parenting for Faith | 101 questions to ask your kid to spark an interesting conversation (brf.org.uk)
- The Summer Family Devo from Lucy @ The Hope Filled Family has produced a Summer Devotional download pack which has loads of resources to help you connect with God. Summer Family Devo 2022 (newzenler.com)
- The Faith at home mini-mags from GodVenture have 10+ fun activities for families to do at home together. You can get a free copy when you sign up for emails. See more here: Contact | GodVenture.co.uk
I hope you have a fabulous summer together

Victoria Beech runs GodVenture to help families do faith at home together. She has a series of sticker activity books and other fun resources including Bible GodVen­ture52, a pack of cards with 52 ideas on exploring the Bible together at home. Get two packs for £10 using the code 'YCW' at GodVenture.co.uk
View full Profile