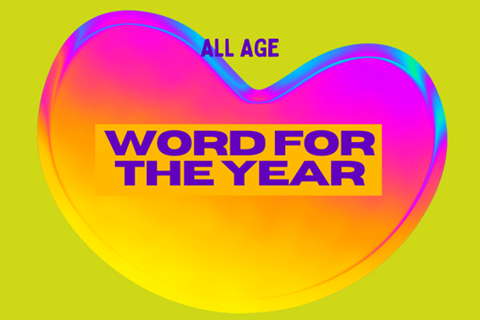 A really helpful practice is to prayerfully choose one word or a very short phrase or scripture to define and guide us into, and through the coming year. On one level this can be a way of identifying where your head is at and a generalisation of your expectations and hopes going forward from this point. However, I find that often it is more than that. God can inspire a 'now' word in us that gives us an idea of his heart for us, priorities he might have placed in our spirit or even specific goals or missions to dedicate ourselves to in 2020. Think in terms of your character, your faith journey, your education and career, interaction with others, discipleship, mission, worship…What phrase might guide you through the coming twelve months as a mentor? What is the 'now' word for your mentoring itself? Try it with your mentee:
WHAT WORD OR FEELING WILL ACCOMPANY YOU IN 2020?
Has 2019 been defined by something in particular for you? What follows that?
Do you have significant events / challenges / milestones to face this year?
What is the foremost concern in your heart and your soul that feels like it's not going away in a hurry? What is the antidote to this?
What do you visualise when you daydream about the future?
What would other people say this year is about for you?
If this year was an emotion what would it be?
Imagine looking back in December 2020; if this year was recognisable primarily by one of the nine fruits of the Spirit which would it be?
If this year had a logo of an animal or living thing what would it be and why?
What scripture could or will, define the coming year for you?
WHAT'S THE CURRENT REALITY AROUND YOUR 2020 WORD?
Have you already been on a journey with this word? Have you already made progress to get you to this point?
What did you do that brought you this far already?
Has anyone else been involved?
On a scale of one to ten, will this sentiment fade easily (one) or will it stay with you throughout the year (ten)?
What is likely to get in the way, interrupt or distract your relationship with this word this year?
What would God say to you about where you are now?
What do you hope he'll say in December?
WHAT MIGHT HELP YOU JOURNEY WITH THIS WORD?
What things could you do to encourage this word to be alive and active as you move forward? List as many as possible then highlight the best few.
Who needs to help you? How will you get their help?
WHAT ARE YOUR PRACTICAL ACTIONS GOING TO BE?
How will you keep this word fresh all through the months?
How will you express it to others?
What creative actions will you do to keep it close and active?
Go through all twelve months – how will this word feature in each month?
Make sure you pray together and give it all to God.
Supporting documents
Click link to download and view these files