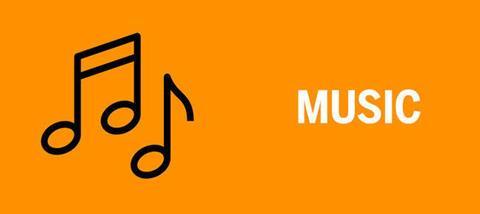 Subscribers only: Download as a PDF here.
ARTIST: Randy Newman
SUITABLE FOR: Under-10s
INTRODUCTION
With the return of the world's most famous toy amigos comes the return of the hit song! This session explores what it means to be a good friend and takes some advice from the Bible about how we can be good friends.
Begin the session with a Toy Story-themed game. You could print off pictures of all the characters to hide around the room ready for the
children to find, set out some 'Mr Potato Head' toys to play with or set up a photo booth where children can take photos while wearing appropriate costumes or accessories. As you begin, talk about the films and the story so far. Who are the big Toy Story fans in your group? Does anyone have a Buzz Lightyear? What do they think will happen in the new film?
LISTEN AND DISCUSS
Play the track, distributing copies of the lyrics if needed, and invite the children to join in with a singalong. When you have sung the song together, discuss the following questions:
How does this song make you feel?
What does it make you think about?
What does it mean to have a friend who is always there for you?
How can we be a friend like the one described in this song?
Ask the children to think about their own close friends and talk about what they mean to them, whether that friend is part of the group or not. Spend some time celebrating good friends and discussing what they mean to us, sharing encouraging stories with one another.
Tell the group that the Bible has a lot to say about friendships.
If appropriate, perhaps retell the story of David and Jonathan, Ruth and Naomi or Jesus, Lazarus, Mary and Martha. Explain how, right back in Genesis, God explained that human beings were not designed to be alone, but rather to live in community and relation- ships with others when he formed Eve and Adam.
The Bible also has a lot to say about how we can be good friends to others, and why we need good friends around us, particularly in the book of Proverbs. Distribute Bibles and ask the group to take a look at this book to see what advice they can find about friendship. They could begin with some of the following:
Proverbs 13:20
Proverbs 17:17
Proverbs 22:24-25
Proverbs 27:17
As you look at these words of advice, talk about what they mean to you and to the children in the group. How can we put these words of advice into practice, and why should we?
As you draw the session to a close, invite the children to pray for their friends, thanking God for the friendships they have and asking him to help them be the kinds of friends these proverbs describe, and to provide friends for them who do the same.
Supporting documents
Click link to download and view these files