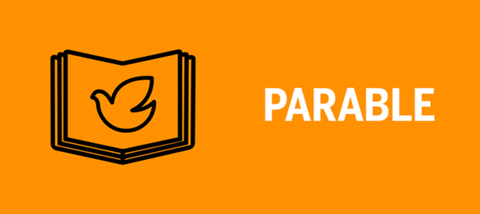 Cliff Clifford was in a quandary. His job would take him to Berlin for a few months, but he didn't want the youth group he ran to close. After all, there weren't many places young people could go to hang out in Manchesterford.
His regular volunteer helpers couldn't take it on as they all had full-time jobs. What about churches? Cliff wondered. His vicar had already told him she couldn't take it on, but there was another parish just on his doorstep. He had met the vicar there, Rev Pat Harisee, a few times, and he seemed OK. Clive quickly fired off an email.
It wasn't long before a reply landed in his inbox. "Cliff! Lovely to hear from you. Yes, I'd love to take on the youth group. Let's meet to chat more about it."
Cliff punched the air. Success!
Over the next few weeks, meetings were had, safeguarding checks were made, volunteers were introduced and trial sessions were run. Pat Harisee appeared to be the perfect fit for the job. He seemed to get on well with the young people and their parents.
By the time Cliff boarded the plane to Germany he was more than satisfied that the youth club was in safe hands.
Things seemed fine for a week or so, but then Cliff started to get worrying tweets and texts about the club. He'd muted the volunteers' WhatsApp group when he left, but he reopened it to
see what people were saying. Most of the messages started with: "Did you see what Pat did this evening?"
Cliff couldn't believe it. He decided to ask whether his own vicar could pay Pat a visit to find out what was happening. A couple of days later his vicar sent him an email, and one particular section gave him a shock: "I tried to talk to Pat about the club, but he got angry and threw me out of his vicarage! I got stuck in his porch for 20 minutes. I couldn't open the front door!"
Cliff had a son, Riff, who was 23. He decided to ask Riff to go and see Pat. Cliff sent him a message: "Go and see P.Harisee. Worried about youth club. What's going on?"
DISCUSSION QUESTIONS
What do you think Pat Harisee will do when Riff visits him?
Should Cliff have left the youth club in Pat's hands?
Why do you think Pat isn't looking after the youth club well? What do you think of his actions?
If you were part of the youth club, how would you have felt about what was going on?
This story is based on Matthew 21:33-46. Read this passage to the group and compare Jesus' story and words with this one. Discuss what Jesus might have been saying through his parable, encouraging the group to think about it in a new way.
Supporting documents
Click link to download and view these files