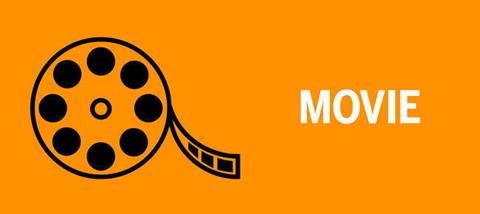 Watch the whole film together or concentrate on the clip: 00:24:30 – 00:31:54.
SYNOPSIS
Born into a tight-knit wrestling family, Paige and her brother, Zak, are ecstatic when they get the once-in-a-lifetime opportunity to try out for the WWE. But when only Paige earns a spot in the competitive training programme, she must leave her loved ones behind and face this new cut-throat world alone. Paige's journey pushes her to dig deep and ultimately prove to the world that what makes her different is the very thing that can make her a star.
As the movie progresses, it brings up issues such as body image, sibling rivalry and what it means to be a woman in the public eye. Paige's eventual success in wresting is not really the end game here, instead it is her accepting who she is in the world today – a great message for your family.
Start by chatting about times when family members have had to train really hard for something before, and how they felt during that process. Fighting with My Family explores the characters of Zak and Paige and how they had to work hard and sacrifice everything to achieve their dreams of working in WWE. Only one of them manages to do this, so reflect on times when anyone worked really hard at something only to not quite make it. Explain that Fighting with My Family explores the highs of success and the lows of failure.
The recommended clip focuses on Paige and Zak's trial with the WWE. After performing in front of the head coach, and receiving some advice from her brother along the way, Paige is the only person selected to go to America and train with the WWE further. Despite her happiness at being the youngest ever British person accepted onto the WWE course, Paige's success is impacted by her brother's failure. Despite his sadness, Zak encourages Paige to go ahead and pursue her dream.
DISCUSS
After watching the clip together, have a chat about what you've seen. You might want to use some of these questions to explore the issues:
•Is Paige wrong for pursuing her dream and leaving her brother behind?
•After confronting the coach, Paige is told that 99 percent of people don't make it. What separates those who succeed from those who don't?
•How do you think Zak is feeling during this clip?
•Could a Christian be involved in wrestling?
If you'd like to extend this into a family Bible time, then read Luke 18:1-8 together. What are the similarities and differences between the film and this story? If your family are keen, think about some of these questions:
•What is the overall message of this story? Why would Jesus tell it?
•What are the two characteristics of the judge? Why might someone become like that?
•What motivates the woman to persist? Why is she successful?
•What motivates us to ask God for help?
This clip sees Paige succeed after years of training and preparation. Perhaps important events have been canceled or the loss of school has hit your family hard, so challenge them to look out for someone they could support when things don't go as they'd planned.
Supporting documents
Click link to download and view these files