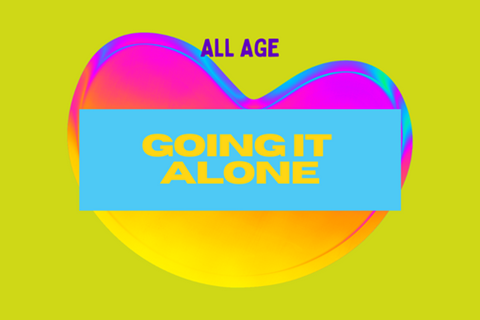 To download as a PDF, click here.
It will be a massive challenge, but the even greater challenge will be the commitment from my family who will have to support (put up with) me through the next nine months. They will have to cope with me being out training instead of at home, encourage me when I feel like quitting, allow me to spend our money on ugly kit, weird vegetables and unnecessary gadgets and put up with moody behaviour when I'm tired. Suffice to say, I would not be able to do it without their support.
I have always (wrongly) prided myself on being self-sufficient and am having to learn that not only is it quite good to get help from others, but it is God's best for us to do so. Relying on others is a risk – an act of faith – and therefore a prophetic act of worship and discipleship. It's not wise to try to be self-sufficient, no matter how brave or noble it may seem. Modern life emphasises the ability to cope with hard times and to defend ourselves without help from others, but this is a lie. We need each other. Even God is a community – Father, Son and Holy Spirit – and he made humans in his image.
Sadly, two incidents of student suicide have occurred at my kids' secondary school this year. Teenage suicide is rising across the UK and is more prevalent among boys. Depression and hopelessness can be difficult to spot. It's vital that we all have long-term, significant, safe relationships in which we can be honest about our thoughts and feelings. Having people around you is not just about achieving dreams, it is also about sharing burdens and coping with mental health issues.
Ask yourself these questions, then explore them with your mentee:
In which areas are you troubled and trying to cope alone?
What dreams are you trying to achieve that you need others' involvement in?
How can you share your burdens and dreams in your key relationships?
What words spring to mind when you say 'self-sufficient'? What about 'dependent'?
Is it weak to be dependent on others? Or strong? How? Consider what the Bible says (eg Jesus' command to the 72 to go and preach in pairs, see Luke 10:1-24).
LIFE MAPPING
Write your name at the centre of a blank page. Jot down any hobbies, challenges or aims you are excited about.
In another colour, write about any areas you feel negative, worried or scared about (eg school, exams, parental expectations, relationships, illness…). Out of ten, how stressed are you about them?
List the names of key people in your life down one side. Draw lines from each name to the excitements and stresses in which they are of help or support to you. Does every excitement and stress have at least one name connected to it? If not, what can you do about this? Who do you pray with regarding each of these areas?
If helpful, write Jesus' name and draw a line to every item on the page!
Supporting documents
Click link to download and view these files