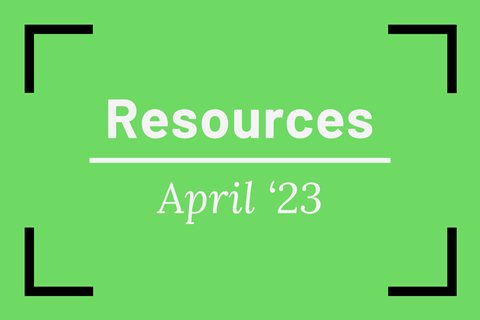 Our range of fabulous resources are published each month on the NexGen website. There you can download the current month's programme in our three-year syllabus, or search our back catalogue for more ideas. You can also pass the link onto your team and any other children's workers, youth workers and clergy who might need some help!
Well, maybe before you rush off, we'll take you through just what is available…
Together
Our Together resource is, as always, jam-packed full of ideas and activities to help the children and young people in your groups discover more about God, grow in faith and deepen their friendship with Jesus.
Together is a curriculum resource for churches to use in their Sunday groups, midweek clubs or adapt for other contexts. It follows a Bible plan – each month you get four sessions on a theme or Bible book.
April brings the second half of our Easter double-header. Easter in on 9 April, so this month we explore the story from Easter Sunday to Ascension. Here we see tremendous joy coming from terrible sorrow. And while the joy is real, Jesus still has to deal with his friends' doubts and guilt before he goes back to heaven. Choose the sessions and activities that best fit what you want to do:
1. Easter Sunday (John 20:1-18)
Mary Magdalene visits the tomb but finds it empty. She doesn't know what to think, until she meets Jesus face to face.
2. Jesus and Thomas (John 20:19-29)
Jesus appears to his friends, but Thomas isn't there. He refuses to believe that Jesus is alive until he sees for himself.
3. On the beach (John 21:1-19)
Jesus performs another fishy miracle (just as he did in Luke 5) and forgives Peter for denying that they were friends.
4. Ascension (Acts 1:1-11)
Jesus gathers his friends together and gives them a final commission before he goes back up to heaven.
There are three different age groups: First Steps Together (for younger children), Growing Together (for older children) and Journeying Together (for young people). You can follow an individual age group or mix and match to suit the children or young people you're working with.
Ready to use resources
Each month we provide you with some great ready to use (RTU) resources. Some of these are linked to the Bible passages used in Together, while our Music and Movie columns use current songs and films as ways into talking about faith. This month…
Together focused
RTU All-age service
It's Easter all the way with our special Easter all-age service.
RTU Parable
Takes the story of Jesus and Thomas and transposes it into an disbelieving disagreement in the parable 'Maggie and the missed meet and greet'.
RTU Journal
Gives space for older children and younger teens to explore the Easter Sunday story.
RTU Craft
Provides a craft idea to go alongside each of this month's Together sessions. Use them in your groups, in intergenerational worship or use them in a craft club.
Story for home
Written especially for us by expert storyteller Bob Hartman, also follows the Together passages. This month, Bob explores the joyful story of Easter Sunday.
General resources
RTU Games
It's Earth Day this month, so get environmental with some natural-wonder themed games.
RTU Mentoring
Our mentoring expert, Joel Toombs, asks us to create a spiritual resumé.
RTU Music
Put new batteries in your Walkman and listen to Lizzo's 'Special'.
RTU Movie
This month, dust off your football boots and get ready to watch Ted Lasso.
And if you have anything you'd like us to cover, or any feedback on the resources, then drop us a line!
Supporting documents
Click link to download and view these files