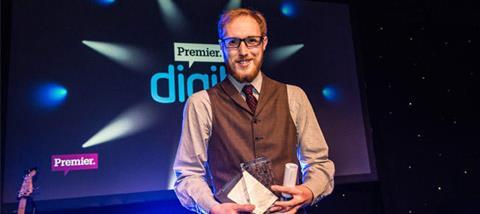 When you're feeling lonely, unsupported and frustrated, please know that you are valued, prayed for and championed. If there are specific ways PremierYouth and Children's Work can help, please let us know. It's what we're here for.
This Saturday, over 200 people gathered to celebrate excellence in Christian digital media and we were delighted to see that a huge portion of the accolades were awarded to youth and children's work champions.
The eleventh Premier Digital Awards followed the conference, which included a seminar stream aimed at those passionate about equipping and supporting the next generation. And the awards themselves celebrated wonderful organisations and individuals working with children and young people across the country.
With awards from Young Blogger of the Year (Hannah Barr who also works for children's charity Viva) to Best Use of Digital Media in Youth Work (Key To Life), it was clear that children and young people were a priority at the awards. But lots of the 'general' awards also boasted nominations from across the youth and children's work world. More Precious, a blog aimed at equipping young Christian girls, Youth Work Hacks, a support network and source of information for youth workers, and The Additional Needs Blogfather, an inspirational blog for parents written by youth worker Mark Arnold, were all awarded prizes for their websites. Children's charity TLG (Transforming Lives for Good) were runners up for Best Christian Organisation Website, while Girl Brigade's Koko won Best use of Video and Scripture Union's Guardians of Ancora won App of the Year.
Huge congratulations to everyone who was nominated for an award and to the thousands who weren't. Your work may sometimes go unnoticed but please know that what you do is invaluable.
Youth work is often the hardest job in the world. But it's also the best. God has given us the opportunity to change children's lives for ever. But we need his help and from those around us to do it. This week in particular, let's thank God for the incredible privilege it is to do his work in this way and let's be praying for youth workers across the country to be re-inspired, re-strengthened and re-envisioned to do this important gospel work.