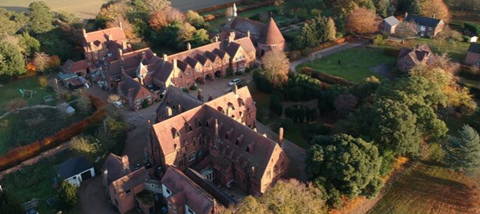 All over the country there are these beautiful, historical, prayer-soaked buildings that have housed religious communities for untold years. One such site, All Hallows, is in the tiny Norfolk village of Ditchingham.
The place has this amazing heritage. For a century and a half, All Hallows has been home to a life of prayer, community and service. The work of the sisters over the last 150 years started work programmes, a school, a hospital and much more. Working with young people has always been central to what's gone on there.
Over the last 15 or so years, due to the dwindling number of the sisters, the site has just become too big for them and parts of it have been given away to house a Christian conference centre and a project working with homeless people.
What remains is a the big, 30-bedroom convent house, a massive chapel and three other detached houses. And so, a couple of years ago, the remaining sisters came to an incredibly brave and generous decision – to give the rest of the site away and continue the life of the community together offsite.
The sisters launched, well, basically a kind of competition, searching for a vision for the future of this site. Plenty of people sent in their ideas…and so did we. A group of youth workers with a simple idea, to carry on the work of All Hallows, to reimagine community, prayer and service, with young people at the heart of it.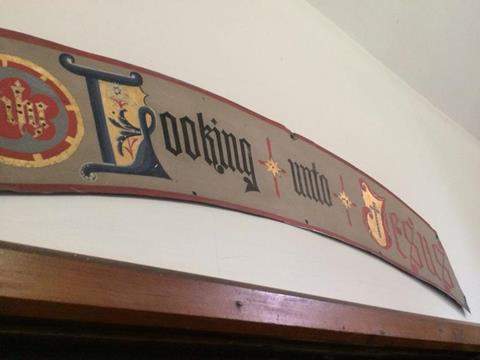 We had to outline our vision, create business plans, risk assessments…all the things we hate about youth work! Then we were put through various stages until eventually we end up in what can only be described as a Dragon's Den style room, pitching our idea to a bishop, two nuns and various other interested parties, missing only the giants stacks of cash by everyone's seats!
We pitched the idea, made small talk with the other finalists and waited by the side of the conference centre's outdoor swimming pool. One of us said they'd jump in if we won. Eventually, we all got told we could leave – the verdict would come soon. The swimming pool was safe.
On the way home we got a phone call saying we'd won. There was screaming, tears were almost shed. And then along came a realisation: this fun project we've been doing in our spare time with no real thought that it could amount to anything was about to take over our lives.
12 months or so later, it has. But in all the right ways. In fact, it's been quite an odd year. We've quit jobs, had endorsements from Archbishops, schmoozed with funders about supercars, found priceless bits of Church history and abandoned mobility scooters around the site, laughed at dirty jokes with a monk and taken ownership of a tractor known as 'Big Red'.
But, we're getting ahead of ourselves. Let's go back to the vision: we want to create a space for young people to pray. A space for those who care about young people to pray for and with them. We want a create a community of people committed to living a life of prayer for young people, some of them living in this mad convent we've been given, others dispersed around the country.
We want to create a retreat space that is specifically for and tailored to those who work with young people. We want to create a retreat centre for young people to come away to and pray, to engage in spiritual practises, digital detoxes, time with nature, time with each other and time with God. And we want to create a way for young people to continue that journey with Jesus after they leave.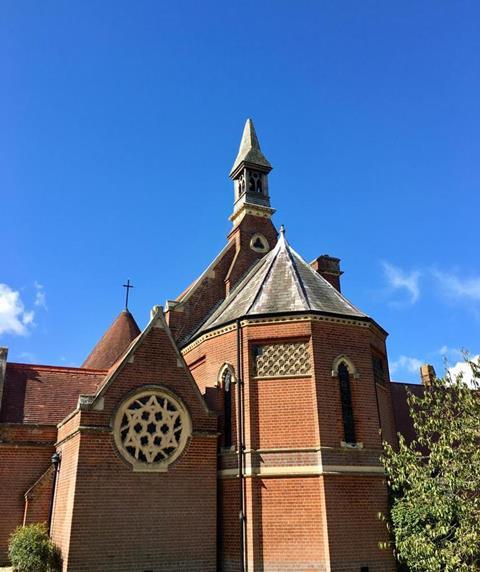 The word 'with' has become really important to us. It encapsulates a lot of what we're about. Let us be blunt. We're done with doing stuff 'to' young people or creating things 'for' young people. Everything that happens on site at All Hallows is going to be done 'with' young people. So that's who we are.
We are With. Here's what we're going to do:
WITH: Community. A body of Christians living on site and beyond, dedicated to a rule of life and prayer, with a shared commitment to serving young people.
WITH: Retreat. A retreat centre facilitated by the community, where young people and those who work with them will come for single and multi-day retreats to receive spiritual nourishment, explore their relationship with God in engaging and creative ways and improve their physical and mental wellbeing, learning new skills and reclaiming old ones that will enable them continue in their life of faith for years to come.
WITH: Online. An online reflection of the rule of life in the form of an app, which will connect the physical With community with a wider digital community, enabling those who have been on retreats or aren't able to be present at the site to follow the With prayer rhythms remotely.
Here's the thing – we want you involved. We're not an existing youth work charity. We're just a few mates who know each other through the world of youth ministry and our vision for With is that it's reflective of that community.
So, there are a few ways you can get involved:
Pray for us – we really need it.
Pray with us – we're looking for people to join our community and pray with us for young people, on site or beyond. Get in touch at hello@bewith.community
And the awkward bit – we need money. We've been hugely blessed to be given this site rent free, but the place needs quite a bit of love to get it up to scratch. That's why we've launched a crowdfunding campaign: http://bewith.community/donate
For more information, visit https://www.bewith.community/about