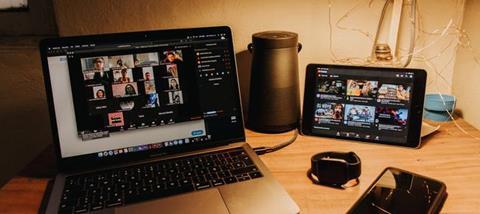 First, something I'm noticing in youth workers: they are getting tired. Week one of isolation was an adrenaline rush. Not necessarily a fun one; but a push to figure out tech and online approaches. But as we settle into this I'm hearing more and more from youth workers who are feeling that they're falling short of living out their calling, who are worn out, who are struggling to keep up with the work load, who are sad and exasperated about how many of their teenagers are NOT connecting, at all, with any of their current offerings.
All over the globe, youth workers rushed to learn how to use Zoom, YouTube Live and other tech solutions, and many (though certainly not all) moved weekly gatherings online. In those early weeks, I noticed quite a bit of enthusiasm.
Youth ministry observers – people like me – were almost breathless in their prognostications about how this forced experimentation was going to have super-positive long-term effects on the practice of youth ministry. And maybe that's true: but I'm increasingly skeptical that the super-positive long-term upside of these weird days will merely be the utilization of Zoom.
Connection with Jesus is job number one
All great ministry requires ministry leaders overflowing with joy and hope. As such, our authentic connection with Jesus is always important. But in a ministry season that can so quickly beat you down and leave you discouraged, you and I simply must prioritize staying intimately close with our source.
When we are deeply connected with Jesus, joy and hope are by-products.
Too many teenagers are not engaging with our online approaches
The young teen ministry I'm a part of at my church is doing a fantastic job of moving primary meetings and small groups online, as well as posting awesome little daily video devotionals. However, the majority of the guys in my small group are not logging in – and haven't joined a single Zoom meeting of either the large group or our small group.
Many teenagers are weirded out by Zoom (or other video conferencing options). They don't like that they can't tell who's looking at them, or who isn't. On top of this, most online approaches are only workable for families with financial means, leaving out those without computers or smart phones.
Go back to your mission and values
So many youth workers are, understandably, scrambling. But all too often in times of pressure, we scramble toward strategy – pragmatic ideas. Ideas are great: but if they're not flowing out of our mission (why we exist) and values (what we're called to embody in this chapter of our ministry lives), we won't see the fruit we're hoping for.
In this season it's critical that you align your ministry approach with God's dreams for your ministry. And let me be very, very clear about that: God has glorious dreams for your ministry in this season, and for every teenager you reach.
Move forward, but remember our secret sauce
I am a huge fan of experimentation. And I do believe it is possible (not a given) that we will all learn some things in this season that could bring healthy change to the practice of youth ministry. But maybe it's more important that we get reminded of the presence of the suffering Christ with us, always, particularly in times of longing and confusion.
At the end of the day, great youth work in any season isn't about amazing programs (either online or bunched around a stage). Great youth work has always been, and will always be, about connection: connecting with teenagers, and helping them connect with Jesus.
In the midst of learning how to use Instagram Live, don't forget to reach out to individual teens – phone calls, text messages, even snail mail (you can greatly encourage a teenager with a few sentences sent through the post!). The slickest online program cannot replace this secret sauce. And even those teens who have no interest in another Zoom meeting need our commitment to leaving the 99 in search of the one.
Mark Oestreicher is an American youth ministry author, speaker and coach.