In Spotlight we feature a Christian charity or ministry that either directly serves children or youth in some way, or those aiming to support them, whether in a full-time, part-time or volunteer capacity.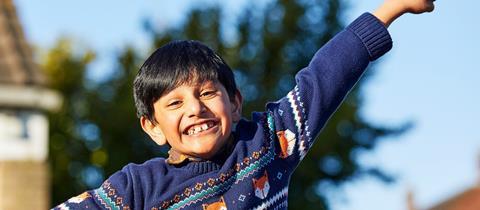 Purpose
Transforming Lives for Good (TLG) is a Christian children's charity that provides struggling children with hope and a future. TLG equips over 250 local churches in communities across the UK to spread hope to children facing heartbreaking challenges.
TLG runs three programmes: Early Intervention, Make Lunch and Education Centres, which reach children who are facing bereavement, bullying, mental health struggles, disrupted home lives, poverty…among many other devastating issues. TLG also offers training through Emotional First Aid and the Emotional Rollercoaster to equip supportive adults to spot and respond to the signs of trauma in children.
Right now, TLG is launching an urgent crisis response to meet the exponentially growing need caused by the rising cost of living in the UK.
Location
TLG supports children in the UK, with centres spanning England, Scotland, Wales and Northern Ireland. The National Support Team are based in Bradford, where the charity was born 23 years ago.
Founding date
TLG's first Education Centre was launched in 1998: a small school for excluded young people, enabling them to feel part of somewhere safe and achieve vital qualifications to have a future brimming with potential. TLG now runs eleven Education Centres.
In 2010, TLG launched Early Intervention, enabling local churches to support struggling children before problems become too big. This looks like weekly one-to-one coaching in a mainstream school environment.
In 2018, TLG joined forces with the charity Make Lunch to help local churches bring hope to children who would otherwise go hungry and without support. Make Lunch provides hot meals, exciting activities and loving community support to vulnerable families during school holidays, and is now fully part of the TLG family.
We are successful when…
Equipping churches to build strong connections and incredible relationships with local families and schools is what TLG seeks to do. TLG is constantly inspired by their church partners stepping out to reach vulnerable children and families with love and support, and every life transformed is cause to celebrate!
Every child deserves to have their practical, emotional and educational needs met, which is why TLG's mission is to see struggling children find hope for their future.
TLG is currently running an urgent crisis response to meet the exponentially growing need in the UK, as the cost of living pushes more families into desperate poverty.
On their front lines, TLG are seeing that thousands more children are in urgent need of hope this winter. By the end of this year in the UK, eleven children in every classroom of 30 will be classed as living below the poverty line.
In homes like that of Harry (aged seven) and Tommy (five), food and heating are a stretch each month. Their mum, Aimee, worries about them picking up on her stress as she struggles to feed and clothe them.
"The rising costs are a daily challenge," says Aimee. "We struggle a lot financially and it impacts us emotionally too. I'm not sleeping as much and it's causing tension at home. And my children pick up on the worries."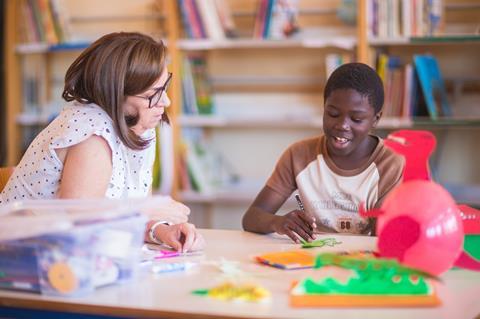 Harry understands that rising costs will have an impact on his family. "Food is getting more expensive and we can't afford as much. It might be really cold at Christmastime."
Aimee continues: "It's hard trying to explain to the kids about not having the money. I hate it, you don't want that for your children, they shouldn't be worrying about money."
TLG Make Lunch clubs offer families support when it's needed most, operating during school holidays throughout the year. Thankfully, Harry, Tommy and their sisters Astarlah (three) and Ezmerae (one) all receive warm food in a warm and welcoming venue at TLG Make Lunch in Cleveleys.
"I suffer with quite a few mental health problems," says Aimee, "and COVID left me quite agoraphobic. I didn't want to speak to people. So when we were offered to come to Make Lunch, that was the only group I came to. It's kind of changed my perception. The support we needed was financial, and also a friend. I've been supported emotionally here to the max. I can trust them with my children. It makes me think I'm not alone anymore."
Harry smiles: "The volunteers at Make Lunch are really nice. The church feels like a family. I feel happier now that we come to Make Lunch! I think that Mum and Dad feel less worried now."
Things are tricky when…
For several years, TLG has partnered with hundreds of churches across the UK to run Make Lunch clubs, offering children and families hot food, fun activities and lasting friendship in the warm surroundings of their local church family. But there's never been a time where TLG Make Lunch has been more relevant than now, which is why TLG is urgently calling more churches to get involved and run Make Lunch. It's easier than ever to get Make Lunch running thanks to TLG's crisis response package for churches.
TLG won't stop while there are still children facing the pangs of hunger and the bite of cold. But TLG needs urgent financial support from kind, passionate people to make this happen, without which the crisis will continue to grow.
Hopes for the future
TLG is looking for 20 new churches to partner with them to run Make Lunch. This winter is going to be a particularly challenging time, with millions of children feeling cold, hungry and worried. Providing those children and their families with support that they can count on is vital.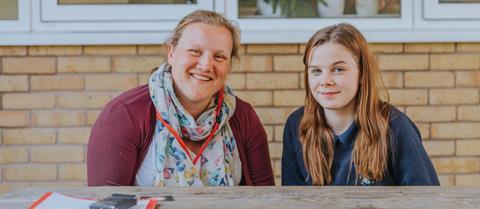 How you can contact us
TLG's urgent appeal will provide the funds to reach many thousands more children during this heartbreaking crisis.
Want to make an impact to children like Harry this winter? Here's how you can get involved.
If your church is ready to make an impact by partnering with TLG to run Make Lunch, find out more about TLG's crisis response package for churches and get in contact via this form.
If you are able to give to TLG's urgent cost-of-living appeal, you can donate here.
Email partnerships@tlg.org.uk to find out more.